Arnold Ventures intern Dieungoc Nguyen contributed to this story.
When Tyrone Walker was 20, he was sentenced to 127 years and 8 months in prison for a crime he committed when he was 17. Today, that would be considered a juvenile life sentence, and unconstitutional.
Last year, on Dec. 4, 2018, Walker was released through the Incarceration Reduction Amendment Act of 2016, which allows individuals to petition for case review before the D.C. Superior Court. Individuals must have been sentenced as a juvenile, have served at least 20 years in prison, and have not yet had parole.
Since his release, Tyrone has been an active community leader. He's a former mentor of D.C.'s Young Men Emerging program, a current Georgetown University Pivot Program Fellow, and an intern with Justice Policy Institute. Most importantly, Tyrone has been a proud advocate for criminal justice reform, leveraging his experiences and wisdom to improve his community.
Tyrone spoke with us about his story and experiences with the criminal justice system, and offered suggestions for how we can tackle criminal justice reform more effectively.
This conversation below has been edited for length.
Video
'

This is the future of corrections'

Tyrone Walker was part of Young Men Emerging in the D.C. Department of Corrections. This in-depth short film takes you inside the unit to learn how they build community and help members take ownership of their stories.
Arnold Ventures
Can you tell us your story?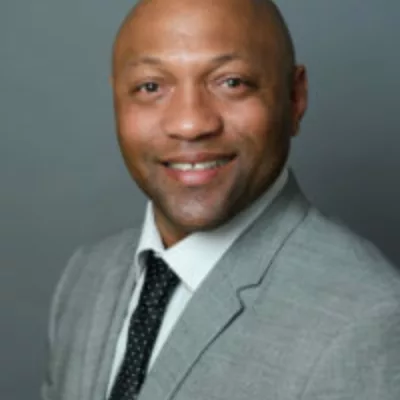 Tyrone Walker
My story is a long story.
I was born and raised in Washington, D.C. As a youngster, I ran these streets. Of course, D.C. didn't look anything like it looks today. Where I grew up, there was a bakery, so it was always the smell of fresh bread. Today, you know, they have the School Justice Project and all these buildings. There used to be a dirt lot with pitch camps and big tents. Today, when I go through there and I see these buildings, I reflect on those earlier moments.
I didn't finish elementary. I didn't attend my graduation and just went through life making bad decisions, as youth do. My grandma raised me because my mother and father were in and out of prison. Most of my old ways come from my grandma. My grandfather died when I was young.
Without a fatherly figure who you can glean some ideas of who you are or where you're trying to go in life — that was hard. I grew up making a lot of mistakes because I didn't have that figure in my life.
I committed a crime at the age of 17, and because of that crime, I went to jail at the age of 19. And I met someone in jail who helped me. We didn't call them mentors back then. I just called him an old guy in the prison system. He had been locked up for 20 years when I met him and was in his late 60s. He took me and he grew me with his knowledge, wisdom, and understanding. That infused my soul. That helped me realize the things I wanted to be.
Throughout my whole path of incarceration I met people who identified my gifts and talent. To be told as a child that you're different, when no one had really explained how you are different, that's very confusing. My mentor helped me put my life back on track. He inspired me. I wanted to be like him so much.
He started introducing me to things like crossword puzzles and he started identifying traits that I had that I didn't realize I had. I'm in my 20s. As we did crossword puzzles together, I started realizing I knew more words than the crossword puzzle, because of him. He used to tell me, ​"You got a really good memory." He helped me identify traits about me that I didn't pay much attention to. At that time, I was still struggling with life. I had 127 years and 8 months of life, or what we call a juvenile life sentence.
He taught me how to do research and law work. He was my GED tutor at the same time.
Those of us from prison have an acute sense of awareness. If you notice, my eyes rove, right? Can't help it. That's trauma. I spent more time in prison than I did in society. You can't help but to look around and see things, you know? That's the nature of it. You've got to know everybody around you. You got to know who has what in their hands. Prison is very volatile, so that's part of the survival mechanism. We'd be walking down the streets, and I'd see things differently from you. You'd be walking haphazardly. I'd be moving around people to avoid conflict, because bumping into each other creates friction. However, society doesn't see it like that.
Arnold Ventures
One of the special things about the Young Men Emerging (YME) unit is that focus on ​"What are you feeling?" How did you try to impart that wisdom to the young men who are now coming into your care as a mentor?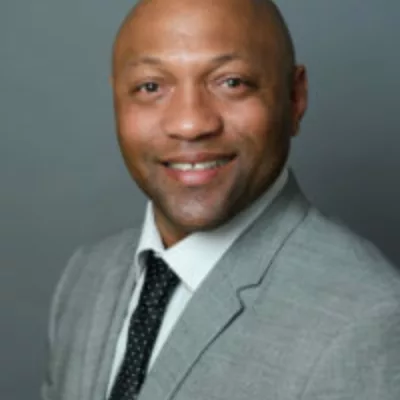 Tyrone Walker
First is observation. We are always aware as mentors. We're watching because we can't help it, ​"Look, he has an attitude, and he's slamming the phone."
Then I'd get up and ask, ​"What's going on?"
"Nothing."
"Nothing? Something going on. You're slamming that phone like that."
"She wasn't on."
Then I'd go straight to it. ​"She's at home?"
"No."
"Man, come sit down. I'm going to tell you a story."
Now I'm sharing my personal story. And then he's laughing. Because why? One, he's identifying things that have happened in my life that he's experiencing now. Once he identifies, he has the teaching moment. You give him reasons and scenarios why his significant other isn't picking up his calls and other things start looking right.
"Has she ever not answered?"
"She's always answered the phone."
"Did you ever think about that when you called, did you ask her if she was alright, concerned about her well-being?"
And they come back and [the mentor] was right. He was helping him see another side of life that they can't see at the moment because their cognitive skills are formed but their emotional skills are not formed. That's where the immaturity gap comes in.
Arnold Ventures
The United States is the only country that gives children under 18 life sentences. How do you feel about this?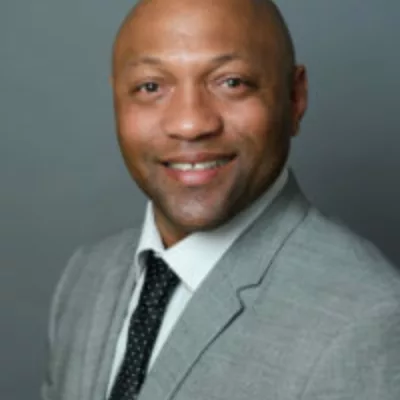 Tyrone Walker
There are two parts. America is the only one that eats its babies. No matter what I do, I'm the product of you. I'm still your child. I will tell you what I experienced. I was standing there that day. In my mind, I was thinking that I'd get 20 years. He [the judge] started saying 30 to life. Then I asked my lawyer, ​"Hey, what did he say?" I went blank. I wasn't listening to what the judge was saying. I asked my lawyer, ​"How am I supposed to react to what that man just gave me, man?"
My attorney came back to my holding cell later and told me I had 57 years. I went to the penitentiary and slept for three days. I still had my coat on. I still had all my clothes on. I couldn't process that. I was like… I don't know what I was like. I was just sleeping. I couldn't wrap my mind around that number. ​"57 years?" I didn't get up to eat or anything for three days.
Today, when they're sentencing the youth, you're like, ​"Ah, he can't process that. He doesn't know where to begin." You start maturing and you wonder, ​"How are you supposed to start doing your sentence?" Same thing as you're doing it at first. One day at a time.
And then you find something to give you hope.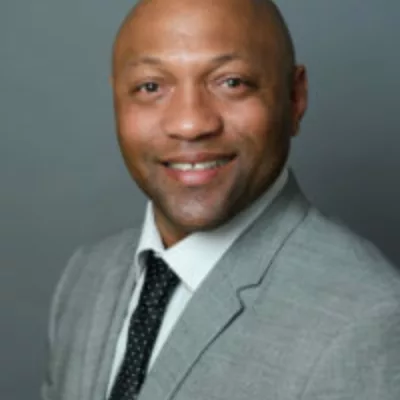 Tyrone Walker
When I started to do legal research, it was the best thing to have, because that feeds you hope. More and more, you start reading a lot of different things. All those little things give you hope. If somebody just says, ​"Oh I heard this new case come up. What's the name of it? Okay, you go read it." You research every case. It's a long process you go through, because you're looking for something you identify with your own issues.
The goal is to stay alive.
Arnold Ventures
There are so many young people in the criminal justice system. What advice do you have for them to develop their maturity and forge their way to success?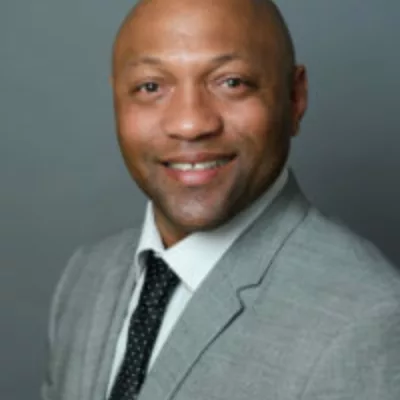 Tyrone Walker
Find something you can get into and learn. See, it's different than when I was in prison — I took every class that I could possibly take because I wanted to be a better son, sibling, father, grandfather, and better member of our community. I had to change. Sometimes that's painful, because you're stuck in your own ways and you're young. You know how young people think they know everything. We've all been there. Sometimes you've just got to be open to new things. We are very reluctant to change, and change is not bad.
I love the way the city looks now. Everybody asks me ​"Why do you say that?" I say that because back then, you had rats and rodents crawling through your house, look at it now. In prison, they took me out one time to the foot doctor. We had a little spare time to kill. They're riding through the town. I just got depressed. I'm out. I'm in a van. I'm shackled and hand-cuffed. I asked the driver, ​"When are we going back to the prison?" Because every building that we rolled by was burned down and dilapidated. It was something, and I was like, ​"Man, I don't want to return." It made me reflect on how I grew up and helped me realize that you have to go somewhere to see some other things in your life and that change is good and necessary.
Arnold Ventures
How were you able to keep your motivation, your hopes, and spirits up about your future?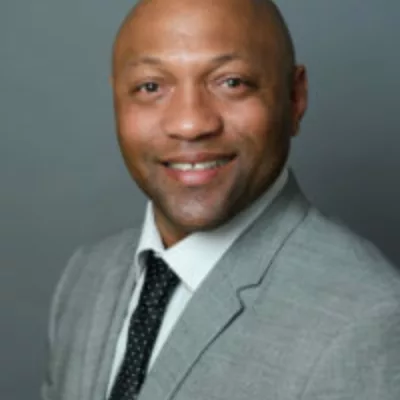 Tyrone Walker
You do a lot of praying and crying. It's real. But you know what you did wrong, so you ask for forgiveness for what you've done. That's all you can do and move forward in your life. When you turn away from that side of life, your worries, actions, and deeds, they never deviate back towards that life's failures again. Then you start building momentum. Remember you're not going anywhere, you're young. You've got to make the best out of life wherever you're at.
You can't wait and say, ​"When I get out." You don't know if you're ever going to get out. But you have a life that you have now. You've got to live your life as meaningfully as you can.
I didn't care where I was at or where they sent me. I was somewhere reading, teaching, or exercising. That's how I spent my time. That never changes. That's what I knew I had that no one can take from me: my ability to read and interpret. My ability to teach anyone that came. Lock me down and take me to different prisons. My experience, everything about me goes with me. I never worried about maturity because those things come and go, but the things I gleaned for me and I kept for me, I won't ever vanquish them.
I will never stop reading. I will never stop researching law. I don't care where I go. I'm going to the law library. I'm going to check out me some books. These are things I'm going to do.
Arnold Ventures
What is your vision for criminal justice reform? What are the biggest things people overlook?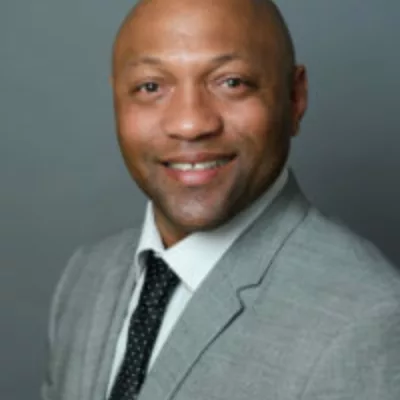 Tyrone Walker
Sometimes the people running the prison want you to feel that you don't know what's going on inside the prison, but those are the things that need to be changed. Everybody overlooks those stories from prison. I want to talk to the vulnerable ones, because there's some truth in their stories. It's going to really help shape and mold this reform.
Without that unique perspective, how do you really know what's going on? I was recently testifying for the School Justice Project at the Wilson Building. Chairman [Charles] Allen asked for our personal experience. He was like, ​"Do you mind sharing some of your experience?"
That's something they don't have.
Arnold Ventures
Creating a better platform for people to share their stories and gain that insight?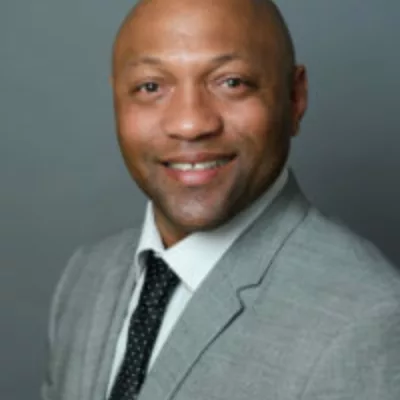 Tyrone Walker
You have to. It's not just a platform. Have a table. How else are you going to have that unique perspective? They mean well when they try to make change. A good example is where they changed the law that all D.C. prisoners must be within driving distance for their families. To me, that was the worst idea in the world.
I was housed in a prison where I had a guaranteed job and was able to take care of myself. Then to go to a prison that is already overpopulated and don't have a job? Where does that leave me to take care of myself? When you have a prison that is overpopulated with no jobs, what's going to happen? A lot of conflict. People stealing. People robbing. People stabbing.
That to me was a bad idea to bring everybody close to home. They weren't thinking about the intricate parts of the individual. Do the prisons have jobs? At first I said, ​"Who's great idea was this?" because you're clearly missing some things. Those who want to be close have family that will help support them and things like that, but that's not the case for everybody.
Arnold Ventures
What should groups like Arnold Ventures keep in mind when working to transform the criminal justice system?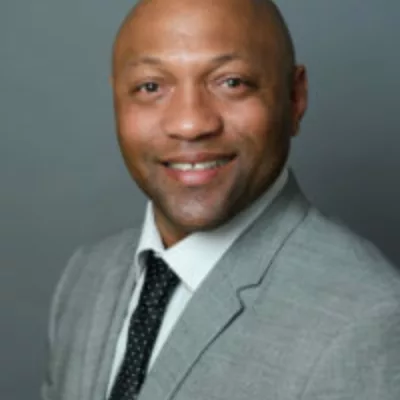 Tyrone Walker
People on the inside. Arnold Ventures is going inside YME. They're listening to the narratives. Groups should listen to the narratives of the people inside the prison.
How can you reform something you don't understand? You have to listen to those who are in, bring them to the table, and make them feel a part of something. Then they will bring all their ideas and start sharing things they normally don't talk about.
They start going deep into their memories, things they would like to see change, thoughts they had 10 to 15 years ago.
It comes up. You see an opportunity to make some real change. That's what makes me excited about this work, to be able to go out. It doesn't feel like work. I'm not sitting in the office all day. I'm in a million meetings this week. But that's what makes the job fun, knowing you're going on and you're just talking.
Arnold Ventures
Are you planning to write books of your own?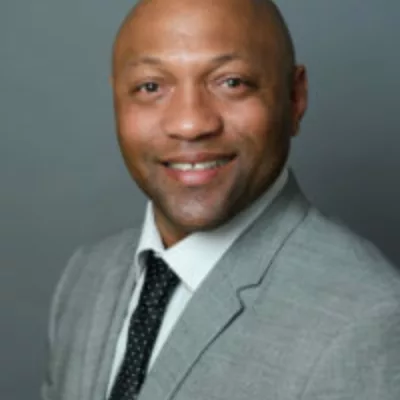 Tyrone Walker
I've started one about my life but I just can't get finished. We did a little book club once in Georgetown, and we started understanding that it's about changing the narrative. All the laws that were changed in the district that were bad for us? That's because bad things happen to good people for no reason at all. They were sharing their narratives and that changed the progressiveness of the laws.
James Foreman [author of ​"Locking Up Our Own: Crime and Punishment in Black America"] points that out for us so beautifully. He showed us the steps by steps, so that was his answer to Michelle Alexander's book ["The New Jim Crow"]. Don't just say that it's Jim Crow. Because during that time, there was only one white guy that was on city council. It was a whole convening of African Americans. The police were African American, because that was what the city was built on. They were locking up and punishing their own.
Arnold Ventures
Why would the African American police force, as you put it, ​"punish their own"?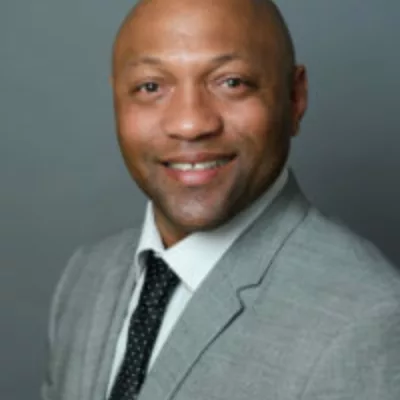 Tyrone Walker
A lot of them thought they were doing the right thing. Heroin tore the city down. As a youngster walking closer to 9th, 10th, and 12th street, I begin to smell the heroin houses. You could smell the blood, pus, mucus, and the feces. That's where they got high at. You could smell dead skin and decay all throughout the neighborhoods.
Then you get hit by the crack epidemic? Then you see your parents on drugs, your siblings, your family members. The police weren't exempt from that. They are seeing their loved ones strung on drugs. The police are sincerely trying to make a difference.
Arnold Ventures
You briefly mentioned Michelle Alexander's book ​"The New Jim Crow," which is about the criminal justice system as a form of racial control. Can you speak more about that?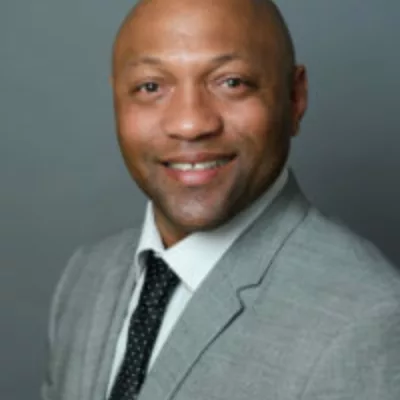 Tyrone Walker
Every seven out of nine boys. Black. Do you see someone white come into the system? Very rarely do they stay there long. We don't stand a chance. When you see the way they treat either black or brown boys — it's an epidemic. How does that happen if it's not systematically designed? It's definitely designed.
Arnold Ventures
Do you have any final words of wisdom?
Arnold Ventures
Take the stories of those have been impacted seriously, especially ones that are trying to make a difference. You're going to get some ideas.
Walking [the YME] with Arnold Ventures, I was able to tell Laura [Arnold], ​"That's this, that's that. That's why we need to change that." The jail is so messed up right now. You go inside the jail and you see prisoners spend 26 hours in the cell before they come back out. Some of them are 18 to 24 years old. We call them the vulnerable population today. They are traumatized. They're already not processing things, and then they use drugs, which take them further away from life.
I think that especially with emerging adults, they need to be identified and placed in the proper housing and start getting the help that they need day one. Not two or three weeks or a month later. That's what I'd like to see change.