On a recent Monday at Arnold Ventures' Houston headquarters, Ngoc Nguyen uses Salesforce to track the progress of strategic litigation in criminal justice. She consults with employees at the philanthropy's offices in New York and Washington, D.C., before whittling the list to 40 lawsuits. She reviews all available legal documents and public materials on court cases and then, with a few clicks, filters the information to reveal final outcomes — including related policy change.
Ngoc Nguyen isn't a policy analyst or program manager. She's an intern at the nation's eighth-largest philanthropy, and an incoming freshman at Smith College.

In a fiercely competitive knowledge economy, the right summer internship can throw open doors for the world's future policy makers, data analysts, and researchers. And for young men and women already overcoming the odds as first-generation college students, the opportunity to belong to a network of professionals forms the first layer in a critical foundation for future success.

Every summer, about a dozen high school graduates join a years-long tradition of interning with Arnold Ventures at the philanthropy's Houston headquarters and satellite offices in New York and Washington, D.C. Many participants belong to Houston's EMERGE Fellowship, a program designed to help high-achieving students from predominantly low-income families succeed at some of the most prestigious universities in the United States. Arnold Ventures Co-Chairs and Co-Founders Laura and John Arnold have supported the EMERGE program since its inception.

"We know that knowledge is power," Laura Arnold said. ​"The mission is simple yet transformative — provide bright, smart, and driven students the tools to succeed, and they will overcome adversity to become the best versions of themselves."
A key component of the EMERGE Fellowship is exposure: not just to the possibilities in higher education, but to real-world applications of their knowledge.

"While EMERGE focuses on ensuring students get ​'to and through' selective colleges, we know that in order for them to thrive as young professionals in the workforce, they need high-quality, hands-on experiences during college," said Trisha Cornwell, executive director of EMERGE. ​"The Arnold Ventures internship should be a model for other summer internship programs across the country. Students walk away with professional skills, rich content knowledge, and a professional network to leverage beyond the summer experience."


"

We know that knowledge is power. The mission is simple yet transformative — provide bright, smart, and driven students the tools to succeed, and they will overcome adversity to become the best versions of themselves."

Laura Arnold

Arnold Ventures Co-Founder and Co-Chair
At Arnold Ventures' Houston office, interns work alongside mentors and project managers, immersed in cause-driven philanthropic work that examines some of the most entrenched social issues of our time.
In her second year of undergraduate studies at Yale University, EMERGE intern Gabriela Ortega is eager to tackle real-world projects on prison reform.

"At college sometimes, it can feel like a little bubble," she said. ​"You're so focused on classes and studying that you forget that there are real-world issues, real-world things going on."

The internship program dives deep to build participants' skills, perspectives, and confidence.

Katherine Miranda is a student preparing to start her first year of college. Often apprehensive about upcoming changes, Katherine seeks advice from her colleagues at Arnold Ventures. ​"It's really nice that we are able to connect on experiences," she says about her fellow EMERGE interns. ​"We're all in different years of college, and it really does help."

Interns are welcomed as equal, contributing members to their respective teams, where they build necessary skill sets for future careers. The internship program benefits Arnold Ventures, as well. In addition to the interns' fresh perspectives informing the work, the program helps familiarize hiring managers with an emerging workforce. Some interns have ultimately returned to the philanthropy as full-time employees.

Sarah Twardock, Public Health Manager, began her time at Arnold Ventures while in business school.

"I got a broad view of how the foundation approaches problem-solving in different issues areas," she said. ​"And then I was very fortunate to be offered a job at the foundation after I completed graduate school."
Washington, D.C. Office
Jordyn Battle
Jordyn is the Criminal Justice Intern for the Policing Team at Arnold Ventures. Jordyn attends the University of Maryland, College Park, where she is pursuing a double major in government/​politics and public policy with concentrations in criminal justice and education policy.
Jordyn is a member of the University of Maryland's Justice and Legal Thought Scholars Program and the Rawlings Undergraduate Leadership Fellows Program. She is also president of Ignite, which aims to empower women in politics and leadership positions.
Previously, Jordyn interned with the offices of Reps. Brenda Lawrence and Dutch Ruppersberger. Prior to these internships, Jordyn served as a page for the Maryland General Assembly.
Sophie Hagan
Sophie provides research, analytical, and strategic support to the Higher Education team. Sophie began her internship at Arnold Ventures in the spring, shortly after completing graduate school in London.
During her degree, Sophie researched a wide range of international education policies and conducted fieldwork in an international high school to inform her thesis on bilingual curriculum and pedagogy. Before this, she taught in a bilingual elementary school in Madrid for two years.
Sophie has a Bachelor of Arts in anthropology from New York University and a Master of Arts in education from King's College London.
Taylor King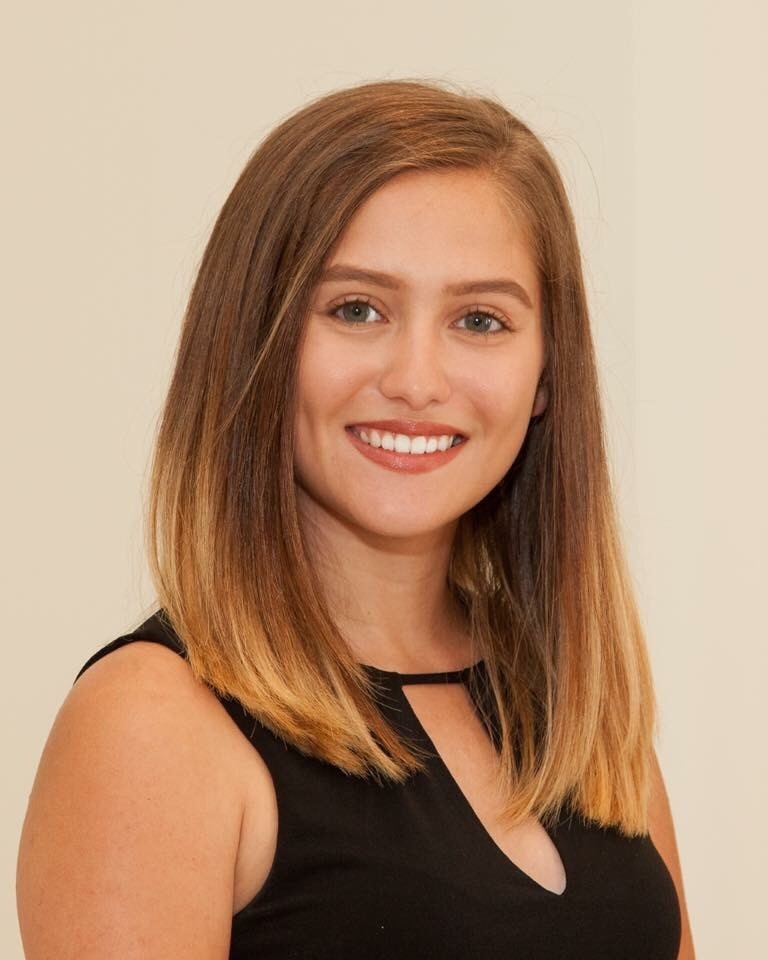 Taylor provides support to the Corrections team, focusing on fines and fees, community supervision, and prisons.
As a rising senior, Taylor has studied the moral, political, and ethical foundations of the U.S. criminal justice system; the history and politics of civil liberties and civil rights; and the development of the prison industrial complex as a social and political institution.
Taylor has also worked in the gun violence prevention movement for 11 years. Her work pursuing racial equity and youth involvement in gun violence prevention has been highlighted in Seventeen Magazine, Teen Vogue, and most recently Glamour Magazine as a College Woman of the Year. Taylor will be graduating from the University of Michigan in 2020 with a degree in political science and double minors in history and sociology.
Josh Laven
Josh is interning with the Public Finance team at the D.C. office, where he helps manage the retirement policy portfolio.
Previously, Josh worked in the private financial sector in addition to a consulting firm, where he helped corporate legal departments increase operational efficiency. He previously attended the University of Arizona, where he received his bachelor's degree in neuroscience and cognitive science.
Josh is currently a graduate student pursuing his master's in public policy from the University of Chicago.
New York City Office
Ayanna Miller Smith
Ayanna is a graduate summer intern with the Pretrial Justice team. She is responsible for assisting in the development and management of a research agenda focused on advancing effective criminal justice reforms.
Ayanna is a recent graduate of John Jay College of Criminal Justice, CUNY, where she received a Bachelor of Arts in forensic psychology with a dual minor in sociology and Africana studies. During her time at John Jay, Ayanna served as an intern at the Brennan Center for Justice in the Office of the President; as a research assistant at the Center for Policing Equity; and as a policy intern at the New York City Department of Corrections. She was also a part of the CUNY Pipeline Program for Careers in Research and Teaching as well as the Ronald E. McNair post-baccalaureate program.
In the fall, Ayanna will be attending Northeastern University, where she is a Ph.D. student in criminology and justice policy.
Houston Office

Hulda Flores
Hulda is an EMERGE intern working with the Office of the Co-Chairs. She is a rising junior at Brandeis University, where she is double majoring in sociology and women's, gender, and sexuality studies.
Hulda has worked as a teacher assistant at Lemberg Children's Center for the past two years, where she assists with lesson planning focused on art, science, and music for small group activities.
Hulda has also served as the Co-President of the Women Empowerment Club at her university. Hulda will be studying abroad in Chile in August.



Paola Granados
Paola is an EMERGE intern working on the Health Care and Public Health issue areas. She is a rising sophomore at Mount Holyoke College, where she plans to obtain a Bachelor of Arts in international relations and environmental studies.
Previously, Paola served as the Secretary and Public Relations Chair for the Key Club. She also has experience with the Cascajal Foundation as an assistant.
Paola is a member of the MECHA chapter at Mount Holyoke, which focuses on Chicano‑a/​Latino‑a activism in the political sphere regarding social, cultural, and education issues.



Katherine Miranda
Katherine is an EMERGE intern working on Grants Management. Katherine is a graduate of Houston's Sharpstown International School and an incoming freshman to the University of Houston, where she plans to study business management.
She has been an active member of the SIS Model United Nations as Under Secretary General and Secretary General and has initiated a Model United Nations workshop for middle school students. Katherine was also the Senior Class President and sports team captain.


Ngoc Nguyen
Ngoc is an EMERGE intern working with the Criminal Justice team. She is an incoming freshman at Smith College.
Ngoc is a Questbridge College Prep Scholar, Questbridge National Finalist, and Posse Finalist. She is the Co-Founder and President of Leaders in Training, which sponsored the first voter registration event at her high school.
Ngoc is also an active member of the Young Emerging Leaders Fellowship at Rice University. In the past, she served as a student volunteer teacher and curriculum designer for iEducate.


Gabriela Ortega
Gabriela is an EMERGE intern working with ANI grants. She is a Bill and Melinda Gates Scholar and a current undergraduate student at Yale University pursuing a Bachelor of Arts in economics and political science.
While a student at Cesar Chavez High School in Houston, Gabriela served as a leader in her community as President of the Chavez Prep Advisory Council, where she organized events for more than 400 students to promote camaraderie and unity.
As Vice President of the Class of 2018 Student Council, Gabriela planned and executed fundraisers to eliminate senior dues. Gabriela is also part of the Ballet Folklorico Mexicano de Yale and Yale Cheerleading.
Marlee Sacks
Marlee is interning this summer with the Communications team in Houston, where she works on internal communications, social media content development, and news research.
Marlee is an undergraduate student at the University of Texas at Austin studying communication and leadership with a focus on nonprofit development and social issues.
She holds leadership roles as Merit Chair of a Greek life organization and Co-founder and Officer of the Communication and Leadership book club.