In the United States, there are thousands of people who remain stuck in prison serving extreme sentences dating from the days when politicians pushed a tough-on-crime agenda in the name of public safety.
Hillary Blout, the founder and executive director of For The People (an NPPJ partner), is fighting to free those who have faced overly punitive sentences by working directly with prosecutors in California.
Blout, a former prosecutor herself, helped pass Assembly Bill 2942, which allows district attorneys in California to reconsider the draconian sentences of old and decide if ​"the sentence is no longer in the interest of justice."
"[Prosecutors] have so much power on the front end to make these decisions, yet no power on the back end to be able to undo a decision they made if they felt a person had changed or they wanted to fix a sentence in the interest of justice," Blout said.
We spoke to Blout about her work as a prosecutor in the reform-minded San Francisco DA's office, her founding of For The People, and its work in passing the first-of-its kind legislation.
This interview has been edited for length and clarity.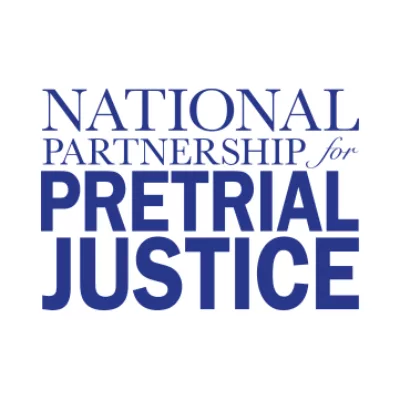 National Partnership for Pretrial Justice
Before our interview, I was reading your bio. You have a unique background in that you were a prosecutor in San Francisco working with district attorneys who have focused more heavily on reforms and not following the status quo — Kamala Harris, George Gascón. I'm curious how those experiences have shaped your views and your work today.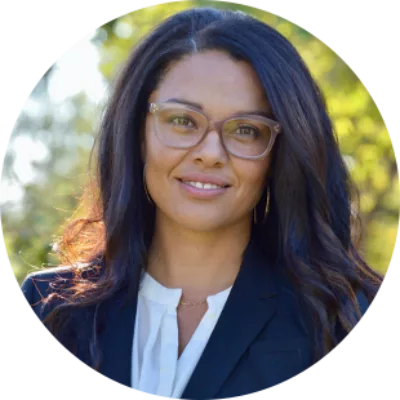 Hillary Blout
I've definitely been shaped by a lot of politics that are within this very progressive hub in San Francisco. It was a place where ideas that felt foreign and sometimes crazy could be tried. When I was working with then-District Attorney Harris, she had the back-on-track program, which was literally to give jobs to people that were convicted of drug sales. We also had programs for people who had been arrested and charged with offenses involving prostitution, because a lot of women who are trafficked are victims.
It very much shaped my perspective on being innovative, looking at problems, and asking, ​"Why don't we try something different and see what happens?" Our heart is in the right place where we're trying to solve something. And San Francisco is certainly a place where it was encouraged to try innovative things that have never been done before.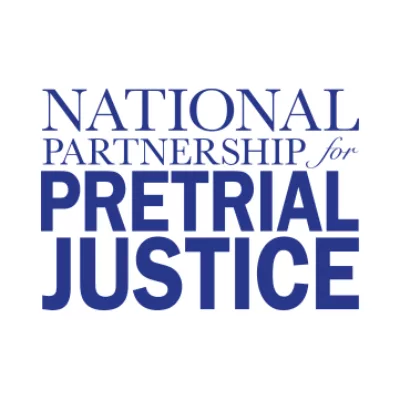 National Partnership for Pretrial Justice
Tell us more about your organization and why you founded For The People.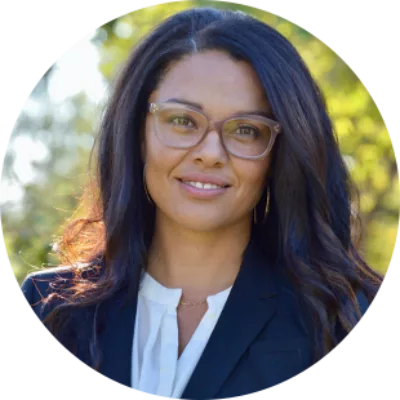 Hillary Blout
There is this notion that a prosecutor's job is to represent all people. They should be thinking about the victims, the broader community, and they are also responsible for thinking about and protecting the rights of the defendant. That is our job as prosecutors — we work for the people.
That was the concept that I was trying to marry even when I was working in the [San Francisco County] district attorney's office — that we have to be responsible for all of these different competing interests. The name certainly made sense to me as a way to anchor what we believe is sometimes lost within a prosecutor's office, that it becomes the prosecutor's job just to work for the victims and it's the public defender's job or the defense attorney's job to worry about the defendant. In fact, that's not the oath that we took on the role as a prosecutor.
But the whole concept of launching this organization was really born out of recognizing that I had an idea for a project. I had been working in the area of criminal justice reform and we had been working on a measure called Proposition 47, which allowed resentencing for people that were in prison serving certain low-level offenses. And it passed and it was a big victory that we were really excited about. But after it passed, the real work began — which was around implementation.
And then in 2019 when we wrote and were able to get Assembly Bill 2942 passed, which is the first prosecutor-initiated resentencing law in the country, the question became, ​"Who is going to support these offices and get this up and running?" because there was no funding attached to the bill. There is no system set up for prosecutors to work with defense attorneys, to work with prisons and the courts specifically around this type of work. So that was really the impetus to launch this organization. I believed that prosecutors would, in fact, use this law and there would be cases they would come across for which they would feel motivated and compelled to get the person out of prison.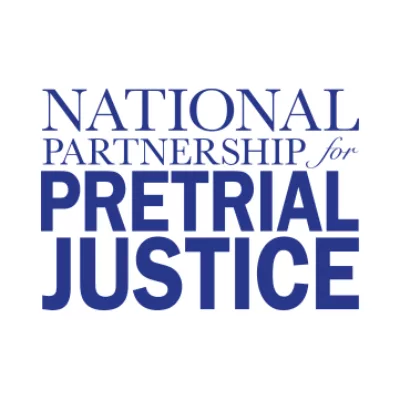 National Partnership for Pretrial Justice
Why is it important to go back and look at these cases and identify people who stand to benefit from this new law?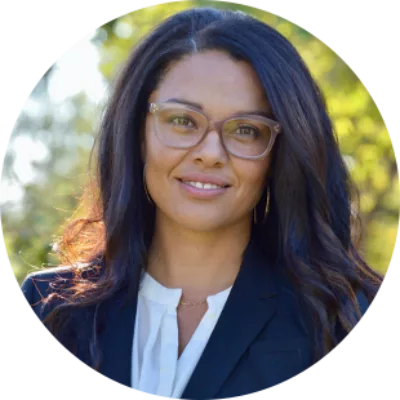 Hillary Blout
There have been a lot of reports coming out from academia, from advocacy groups, and a lot of national attention on the power that prosecutors have in the system. They're making thousands of decisions every day — every hour — that have a ripple effect on individual people and the broader community. They have so much power on the front end to make these decisions, yet no power on the back end to be able to undo a decision they made if they felt a person had changed or if they wanted to fix a sentence in the interest of justice.
There's also been tremendous work on the front end on trying to stem the flow of people going into prison, but we don't have enough mechanisms on the back end to get people out. And when we think about reforms that are happening in the legislature, we're looking at the harm that we caused in the 1980s, ​'90s, in the 2000s with these draconian laws that would just throw people away. And so all this work is being done to undo that, because we now believe that was unjust or it was cruel.
Call it a rescue mission, call it back-end reform, but we have to go back and get people out that are serving sentences that we now as a society feel are extreme. As this back-end work is broadening and there's more attention around second look, parole, elderly parole, or different types of parole opportunities for people to get out, prosecutors have to be part of the conversation. We cannot get to decarceration — the numbers that we want to see — without having one of the most powerful players in the justice system involved.
Call it a rescue mission, call it back-end reform, but we have to go back and get people out that are serving sentences that we now as a society feel are extreme.

Hillary Blout

founder and executive director, For the People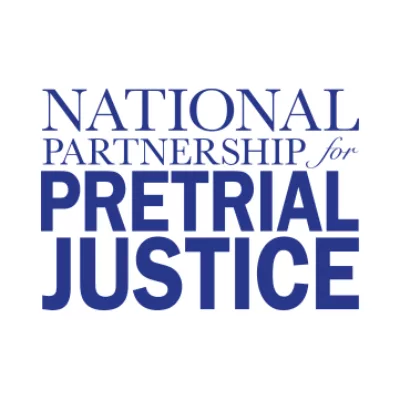 National Partnership for Pretrial Justice
I've been told before — and it seems fitting here — that what happens in the California legal system often begins to bleed into the rest of the American legal system. Do you think these types of reforms will spread to other states?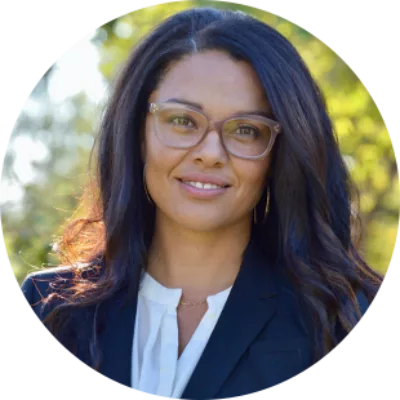 Hillary Blout
We have already actually started seeing the law replicated in three other states: Washington state, Oregon, and Illinois — and we've seen it proposed in a couple of other places as well. It's almost similar to using San Francisco as a place to try out different innovations, and then spreading more broadly statewide, and then exporting it to other parts of the country.
We really are using California as a way to show what is possible while still making sure that all the releases are done safely, because we are working with prosecutors across the political spectrum. We do not view this prosecutor-initiated resentencing as something that is just for people that were elected as, or identify as, progressive. We view this as something that every single prosecutor who takes an oath to do a job needs to see as part and parcel of what they do. Prosecutors make determinations around public safety based on where a person is at in this particular chapter of their life. But that's not the end of the person's story. All prosecutors need to think it is their job to make sure that the sentence they sought continues to be in the interest of justice, whether it's five, 10, or 20 years down the road.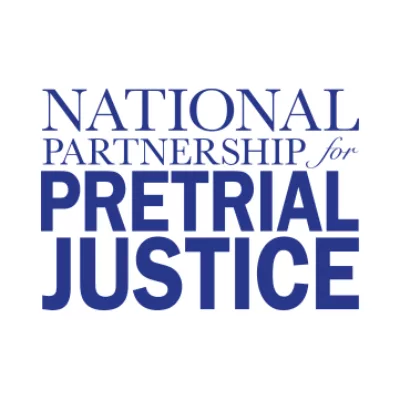 National Partnership for Pretrial Justice
What's been the response from prosecutors you've spoken to?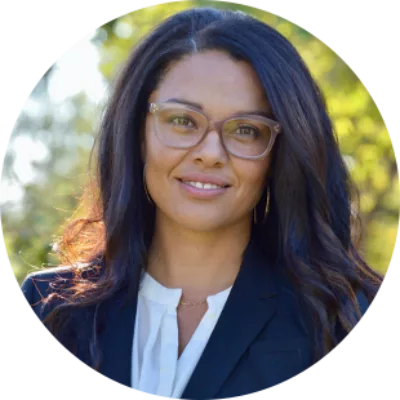 Hillary Blout
There have been a lot of questions initially: ​"How do you do this? How does this work? Where are the resources?" But across California, we've been working with about a dozen different offices that are all in different stages of the work and the responses have been really great. We haven't talked to a prosecutor who has said, ​"We just don't believe that people change" or that ​"we don't believe there's anybody in prison who can't be released."
It really comes down to doing more of a public education campaign around how this can work, how it's working, and for people to see how others are doing it. Courts need to see how other courts are doing it. Prosecutors want to see how other prosecutors are doing it. Defense attorneys want to see how other defense attorneys are doing it. But the response has been wonderful. We are approaching, I believe, 100 people who have resentenced and released throughout California.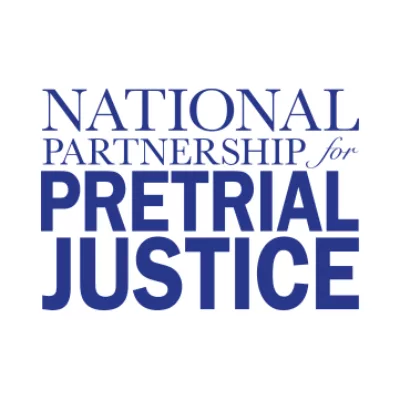 National Partnership for Pretrial Justice
How important is it to have all these different entities come together to achieve this goal?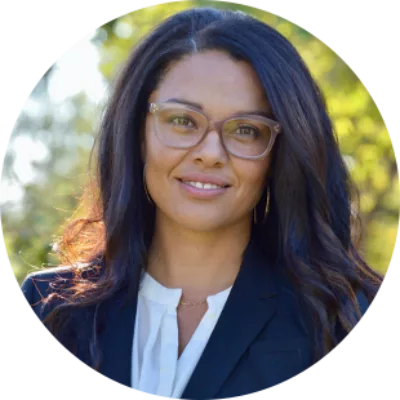 Hillary Blout
What we have found is that this work is an opportunity for different stakeholders in the justice system to actually work in collaboration. We all have the goal of identifying people that don't need to be in prison, getting them out, and making sure they come home and they are set up for success. Nobody wants them to have a lack of resources. We don't want them to reoffend. We don't want people in prison, where we are spending $100,000 per year for each person to be there. Nobody wants to waste that money. There's an alignment of purpose that happens with this resentencing work, and it's really exciting.