Anita Nabha didn't know when she was assigned the case of Kenneth Humphrey that she'd be working a case that would go on to reform California's bail system.
Humphrey, then 64, was charged with entering his neighbor's home, threatening the elderly man, and stealing a $5 bottle of cologne. Under California's three-strikes law, Humphrey was facing up to life in prison.
The former shipyard worker had spent nearly a year in prison, unable to afford his $350,000 bail.
Nabha, a public defense attorney with the San Francisco Public Defender's Office for the past 10 years, didn't see a violent man. Despite the case against him, and the months spent in jail, she met a man who was full of confidence and hope. Humphrey, she realized, was determined to fight.
Their resolve was rewarded this March when the state Supreme Court upheld a lower court's ruling that judges must consider a person's ability to pay when setting cash bail. The ruling, in essence, eliminated high bail amounts like Humphrey faced and ultimately released hundreds of people from jail who were awaiting trial.
The ruling became known as the Humphrey Decision.
We spoke with Nabha about her work in Humphrey's case and the role public defenders play in the criminal legal system.
This interview has been edited for length and clarity.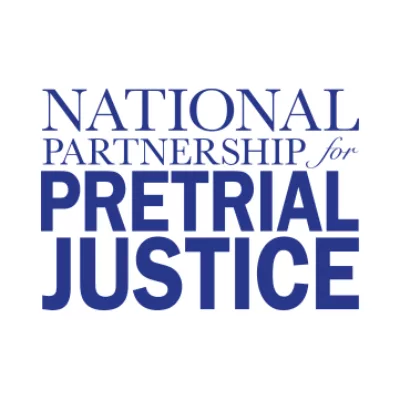 National Partnership for Pretrial Justice
Before we delve into the state of the public defense system in America, I'm curious to learn more about you and what drove you to be a public defender?
Anita Nabha
Before I was an attorney, I was a social worker. I came to this work with a background in the criminal legal system. I worked in alternatives to incarceration in Brooklyn, New York, at the Red Hook Community Justice Center. It's one of the first alternative community courts in the nation, which focuses on less incarceration, more community involvement, and more programming and support, especially on low-level offenses to stop the revolving door.
As I evolved in my career, I saw many of the problems that some of the collaborative courts and court-mandated treatment programs can create. But I think as a general model, they do phenomenal work.
I went to law school and knew I wanted to be a public defender. I started with the San Francisco Public Defender's Office in 2011 and began working in misdemeanor courts, just cutting my teeth on lower-level offenses and doing lots of jury trials. As I got more experience, I worked my way up into the felony unit. Now I'm currently working with our post-conviction unit.
But what ultimately drew me to public defense — that's a good question. I think it is the people who become outsiders and the underdogs and people who have been forgotten, the people who no one wants to stand next to. And I'm sure there are people on the other side who couldn't imagine that you would want to be standing next to that person.
But I think the ability to be in someone's corner, unapologetically, no matter what, is very powerful and I think is the core to being a public defender.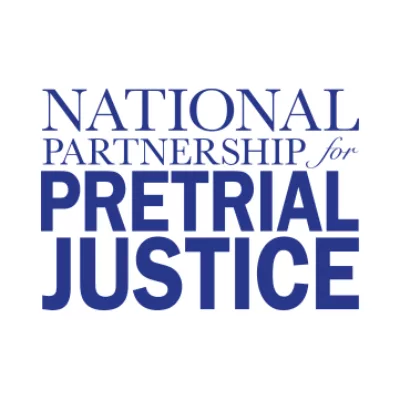 National Partnership for Pretrial Justice
Given your experience and especially the past 10 years as a public defender, what have you learned about our criminal legal system?
Anita Nabha
I've learned that race is always a factor. As an attorney, I was struck by the kinds of conversations we would have in judges' chambers. It's very obvious that people want to see the client. Why do they want to see the client? What is it that they're looking for? They're looking for how they're going to behave in court, how they're dressed, what race they are. Race is always present in the courtroom, it's present in jury selection. I've had shocking statements made during jury selection, like when asking people directly if they had concerns about the nature of a violent charge because my client is African-American and having somebody say, ​"Well, I think Black people are more violent." The air gets sucked out of the courtroom, and as a young lawyer you have to learn how to navigate that.
These are not things you learn in law school. How do you continue that conversation with a room full of strangers to make sure that your client gets a fair trial? And how do you facilitate that dialogue when the judge is trying to shut you down. They don't want the whole jury struck down because they're racist or hateful. They want to impanel a jury and move on.
I've learned a lot of lessons — I'm still learning a lot — about how to talk about race, with a judge, with a jury, when cross examining police officers. I've learned how to talk about mental illness and all of these things that intersect in the courtroom.
And then you just learn stuff you don't know, because you have, for example, a trial that involves a vehicle that had brake failure. The next thing you know you're under the car with a mechanic learning about brakes. Or you're at the medical examiner's office where you're learning about a cause of death and getting their theories and talking to other experts.
The bigger picture to your question is there are a lot of people working for state agencies that are incredibly biased. I didn't have any sense of that when I started that, for example, someone at the medical examiner's office who's testifying at trial as a government official would have such a slanted view in a case. And we as public defenders work together to expose that constantly. I don't think the general public knows that. And it's so important.
There are also scandals and mishandling of evidence, and we're able to expose it. And each time we do, it's a vindication of what we see every day with a police department and all of the abuse the police department has committed against our clients. Every time we're able to expose it, people are shocked, and I think we as public defenders feel a sense that we see this all the time.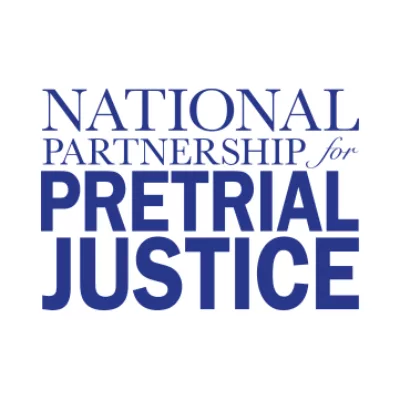 National Partnership for Pretrial Justice
That's a great point and speaks to the importance of having a public defender who has the time and resources to investigate and establish a high-quality defense for a person who otherwise wouldn't receive it.
Anita Nabha
At the same time, public defenders are not saints, right? We can play as much of a role in oppression as other entities. When I hear of stories that a client had a bad experience with a public defender, it hurts my soul. When I meet a client who asks if they should hire a real lawyer it's always — you try not to take offense to that and understand what experience they previously had that makes them feel like they're not going to get exceptional representation by a public defender.
I will say that our team is great at communicating 24⁄7 about our cases. We have the belief that every client is your client, whether or not your name is next to theirs on the calendar. One thing I learned in misdemeanor court is that when you walk into the courtroom, every client in there is your client — unless, of course, there's a conflict — and you have an obligation to leave no one alone or behind. You make sure you speak up if you see something happening that you feel isn't right.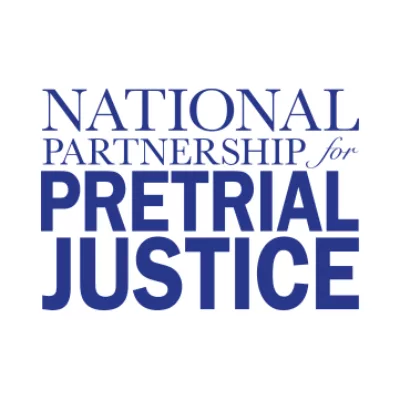 National Partnership for Pretrial Justice
Let's talk about Kenneth Humphrey, a man who's become the face of California's bail reform. How did you get involved with his case?
Anita Nabha
You know, I'm not special for having handled Mr. Humphrey's case. We are all pretty equal here in our office and on the felony trial rotation, you have assigned days where you pick up cases. Sometimes there are what we call special set cases that are more serious, and Mr. Humphrey's case was considered that because it's a three-strikes case. So, cases where there's the possibility of a life sentence or significant consequences because of the nature of the charges — whether it's a sex case or a gang case — only get assigned to a certain level of attorney. And the attorney he had at the time had left the office and it got reassigned to me. I just got lucky. Mr. Humphrey is such a gem and we have such a great relationship and it's been special for me to be part of his journey.
I met with him a lot when he was in jail. It was a stressful time in my life. I had just finished a pretty long trial with a mixed verdict. And this came on and there was no break. This was a high-profile case. Each day, Jeff Adachi [the head of the San Francisco Public Defender's Office] was in my office every day asking if there were any resources I needed and he was coming to court dates. And there's media at every court date. I don't think I knew at the time that we were on this precipice of this statewide and potentially national sea change in terms of bail reform.
But Mr. Humphrey is someone who embodies that mantra that the client is the master of their life and their story and he very much wanted to be in that role. He was not willing to give up. He wasn't clamoring for a plea deal. He was staying the course. He knew that what was going on was wrong. Even though he had been in the system — he wasn't new to the system — and knew these types of bails are set, he knew in his gut that it can't be like that. How can someone in their 60s who has addiction problems, who's been accepted into a program, who has a track record of sobriety, who's had success on parole and other supervision, have to pay $350,000 in order to get released in a case where there was no weapon, no injury whatsoever, and it was over $5. It doesn't take a law degree to know that is wrong.
From day one, he wanted to be involved. He wanted to read everything that was filed. He was producing sign in sheets for the programs he was doing daily while in jail. He was staying the course. He was calling me every day or every other day.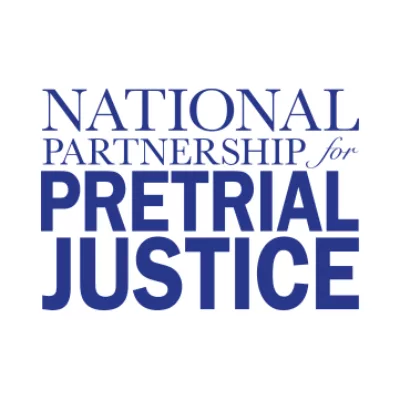 National Partnership for Pretrial Justice
I'd imagine having a client who's eager to put up that fight kept pushing you to continue that fight as well.
Anita Nabha
It was very motivating. And I mean that's a skill also. You can watch some of the best trainers in our office in how they inspire somebody and empower them to take their case to trial or to fight for a case. And sometimes, you have a client who's more inclined to do that. You also have attorneys that you learn from in terms of how to empower somebody. Sometimes it's just showing up, answering your phone, going to the jail. There's nothing that replaces going to the jail and visiting your client. The same goes for keeping your word if you say you're going at a certain time. You can also inspire confidence by showing them you're fighting for them, whether it's filing a motion or litigating something — all of those things.
He knew. He was unwavering in his confidence that he would be successful. He knew he could stay clean and he kept saying, ​"They need to give me a shot to fight my case from the outside." His confidence was certainly helpful.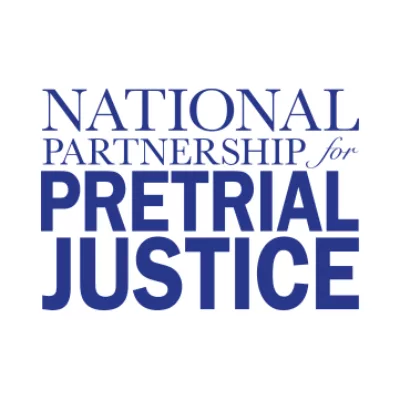 National Partnership for Pretrial Justice
What was that moment like for both of you when the state Supreme Court affirmed the appeals court ruling that it's unconstitutional to jail someone without considering their ability to pay bail?
Anita Nabha
That was great. I think for us, though, the best moment was the day he got released. It was 2018. I remember he was out in his regular clothes and he had an ankle monitor. There was some press there. It was amazing. We often don't have a chance to see clients get released. People often get released from jail at 2 in the morning, sometimes only with whatever they're wearing.
In your day-to-day work, you don't really have the ability to see people get released. So it was a really unique and special moment.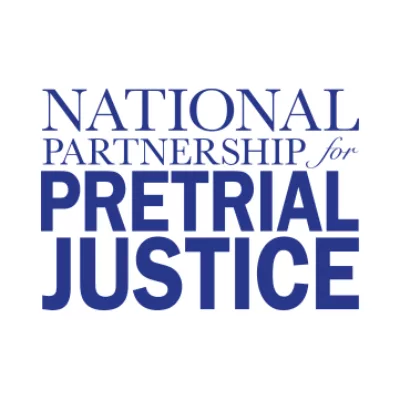 National Partnership for Pretrial Justice
How is Mr. Humphrey doing today?
Anita Nabha
He's doing well. I send him a box of facemasks every few weeks. I send him a grocery card when he needs it. He checks in often. I recently found out he had cataract surgery in both eyes. He couldn't see and I didn't even know that.
There's all kinds of things going on in your clients' lives — just like all your friends and family members lives that you might not know about. There are times you think that you've gone really deep for certain clients — you can't do this for everyone — but you've gone really deep in their lives to understand what's going on. He was just living with the fact that he couldn't see well and I had no idea. He was wearing glasses, but glasses don't help the fact that he had cataracts in both of his eyes. And one day, he told me he was having surgery, and I had no idea. And he told me a couple of weeks ago that he can see the bridge and water from his house.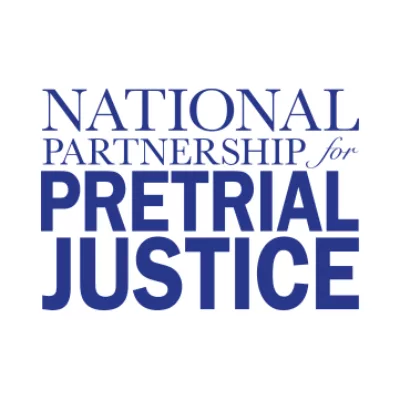 National Partnership for Pretrial Justice
I imagine that's a surgery he wouldn't have gotten if he was still in jail.
Anita Nabha
Probably not, because I think it's considered an elective procedure. And it's a reminder that your clients can be going through so much and not tell you because they're conditioned to think that's something they have to deal with. And as a public defender, it's a reminder of how much time do you give your clients, how much opportunity do you give them to share? And I think about that a lot. I often go to the jail with an agenda: I'm getting this person to sign this form, I'm there to tell this person these three things about what's going to happen, and I have to be out by this time so I can get home.
You know, sometimes that's not fair and doesn't allow for people to tell you the things they need to tell you. Sometimes it's best to go there without an agenda and tell them ​"I'm here to check on you" and see what comes from that.