On any given day in the United States, nearly half a million people are detained in jail awaiting the resolution of their criminal cases, many because they cannot afford to pay bail. These defendants haven't been convicted of a crime yet remain behind bars simply because they are poor. In 2016, New York City implemented a program designed to reduce the number of these pretrial detainees. The program gave judges the option to order supervised release (SR), rather than setting monetary bail, for defendants charged with misdemeanors and non-violent felonies. (Defendants charged with domestic violence were not eligible for the program.)
Defendants granted SR were required to report to program staff regularly, were given reminders of their court dates, and were connected to social services like drug counseling and mental health support. The goal was to release more defendants from jail before trial without reducing court appearance rates or jeopardizing community wellbeing. To evaluate the program's effectiveness, the city hired MDRC, a nonprofit, nonpartisan social policy research organization, to conduct a multi-year study. MDRC researchers, led by research associate Melanie Skemer, collected and analyzed data, as well as interviewing program participants.
In order to determine the causal effects of the program, researchers compared outcomes for people granted SR to those who fell just outside the risk-score cutoff for eligibility in a rigorous regression discontinuity design.
The final study, released in September 2020, found that the program was largely successful in keeping court appearance rates high and new crimes low among defendants granted SR. While New York City's program has now been supplanted by a more wide-ranging state bail reform law that went into effect in January 2020, the report's findings remain relevant for other jurisdictions considering their own bail reform efforts. The for-profit bail industry and other opponents to reform often react to new pretrial programs with scary stories and misleading statistics that inaccurately claim releasing people before trial inevitably leads to higher crime rates. That's simply not backed by reality. This research by MDRC contributes to a growing body of evidence that shows how counties and states can reduce their reliance on pretrial detention with zero risk to community safety.

81%
Amount of people on supervised release who avoided recidivism; 89 appeared for their court dates — no substantial change from the status quo.
45 percentage points
Amount by which supervised release reduced the use of money bail.
34 percentage points
Amount by which supervised release reduced post-arraignment detention.
Arnold Ventures
What were the big questions you had at the outset of the study?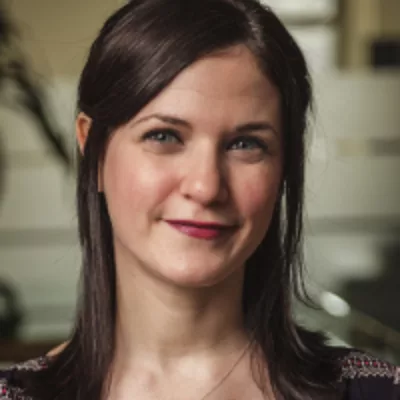 Melanie Skemer
The program had just been rolled out, and it was operating city-wide at a large scale, with different providers in different boroughs. We wanted to understand how it was operating and what the challenges were, as well as whether it was accomplishing its goal of reducing the use of money bail and pretrial detention, while maintaining court appearance rates and not negatively impacting public safety.
Arnold Ventures
How did you conduct the research?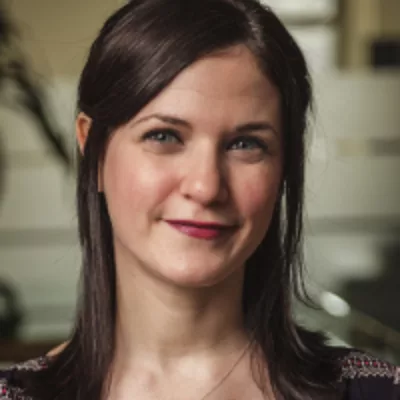 Melanie Skemer
Starting in 2016, we did all-day court visits to observe arraignment proceedings, shadowed supervised release providers to understand their roles and perspectives, and visited all the program offices to understand what the services looked like and what their challenges were. It was a lot of site visits and a lot of interviews. We interviewed judges, defense attorneys, prosecutors, court administrators, and higher-level leadership. Then we collected and analyzed data — from supervised release providers, from courts, and a number of other entities.
Arnold Ventures
What were some of the unique features of New York City's supervised release program?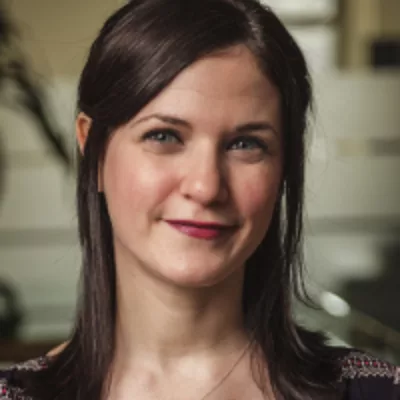 Melanie Skemer
Compared to other pretrial release programs across the country, many of which rely on probation officers, New York contracted out these services to community-based organizations staffed by trained social workers. There was a much greater focus on case management and counseling, as well as referrals to voluntary services. It was more therapeutic and less focused solely on enforcement.
Arnold Ventures
Your report identifies some of the challenges around the implementation of the program. For instance, many case managers had heavy workloads and experienced trouble balancing their social work and case-monitoring responsibilities.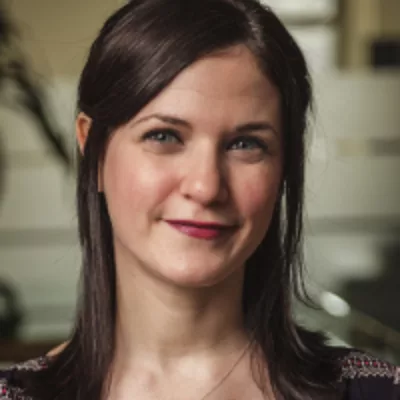 Melanie Skemer
A lot of our site work occurred pretty early in the program's rollout, and the enrollment was higher than anticipated. Over time, the Mayor's Office of Criminal Justice did respond to those challenges and increased funding to allow better staffing. But at first there were problems because of social workers' limited time availability. And, of course, this is a population that grapples with a lot of challenges. There were a lot of mental health and substance use issues, and housing instability.
Arnold Ventures
At the time you studied it, New York's SR program was offered to fewer than 10 percent of all defendants. How did that limit the applicability of your findings?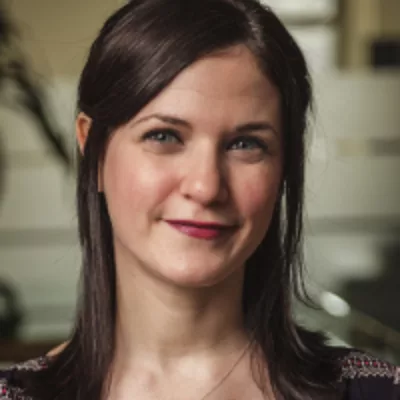 Melanie Skemer
At the time, it was only offered to defendants charged with misdemeanors and non-violent felonies that didn't involve domestic violence, so it was a fairly narrow group. We're careful in the report to be clear that our findings don't necessarily speak to what would occur if SR was available to a broader population. But our results do suggest that you can release more defendants without affecting public health and court appearance rates.
Arnold Ventures
One of your key findings is that the use of SR didn't increase arrests for new crimes during the nine months following case initiation, and that SR enrollees were no more likely to have bench warrants issued for failing to appear in court than other defendants. What's the significance of those statistics?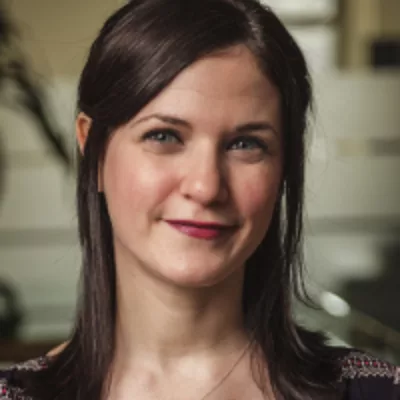 Melanie Skemer
We wanted to see if New York could release more people — not subject them to money bail and avoid pretrial detention — without having any harmful effects. And that's just what our study found. In fact, despite their cases taking longer than people who were detained before trial, the vast majority of people who received SR showed up to court on time and didn't violate the conditions of their release. They weren't likely to commit new crimes, which means that public safety was maintained. There was no greater threat to the community as a result of people on this supervised release program being released pre-trial.
Arnold Ventures
Why did defendants released on SR have their cases take so much longer that defendants who were detained pre-trial?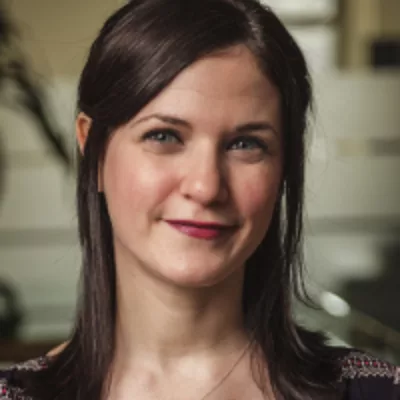 Melanie Skemer
If you aren't trapped in jail, you're less likely to take a plea bargain. If you're innocent, you might plead guilty just to get out of jail. Even if you committed the crime, you're in a worse bargaining position if you're detained before trial. You have a much-improved bargaining position if you aren't detained, and that shows in the higher number of dismissed cases and fewer plea deals for defendants granted SR.
Arnold Ventures
Another one of your key findings is that, when SR was available, judges granted it for about half of eligible defendants. Was that a surprise?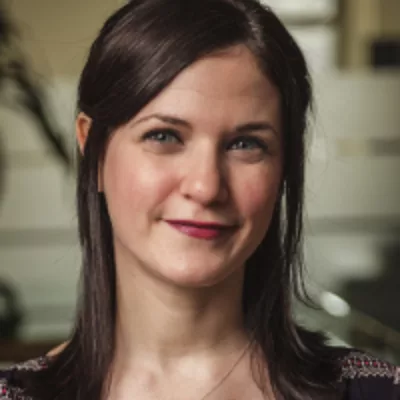 Melanie Skemer
That had sort of been an open question. There had been smaller pilot programs, but it was unclear at the outset how judges would respond to the city-wide rollout, and whether they would take it up. The Mayor's Office of Criminal Justice did spend a lot of time training judges, making sure they received accurate information. The thing that's always tricky in these situations is that you don't want to give SR to somebody who doesn't require any extra support in order to make it back to court.
Arnold Ventures
Your report shows that giving judges the option to order SR produced a large reduction in release-on-recognizance (ROR) bonds, meaning that defendants who would otherwise have been released without conditions suddenly had conditions imposed. This is known as the net-widening effect. Why is that a concern?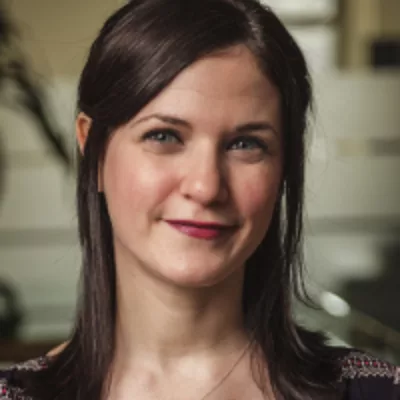 Melanie Skemer
Essentially, that places more burdens on defendants, more restrictions and requirements. And if they fail to meet those requirements, they could be thrown back in jail. If you're a defendant who is assigned SR, and you miss an appointment with your social worker, you could get a bench warrant. The important thing is to target the right people for SR. That needs to be monitored closely to make sure you aren't subjecting defendants to more restrictions than are necessary to get them back to court.
Arnold Ventures
I was surprised to learn that the vast majority of New York City defendants received ROR during the timeframe of your study.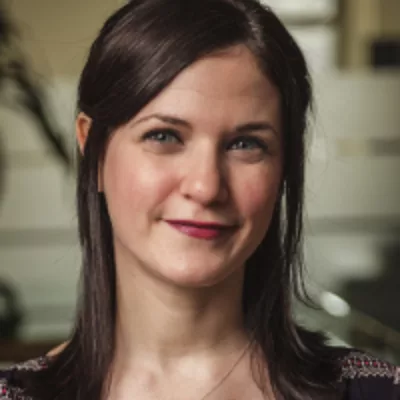 Melanie Skemer
Right — I believe the number is around 70 percent. That's part of why you saw such a small proportion of defendants who were eligible for SR in the first place. Most low-level defendants are released without conditions.
Arnold Ventures
What can other counties and states learn from New York's experience to avoid the net-widening effect?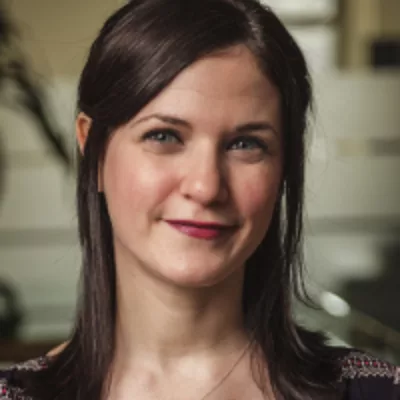 Melanie Skemer
There's a new release assessment the city recently began using, which recommends a much higher proportion of people for ROR compared to previous assessments. We hope judges will take that into account when setting release conditions, and that the assessment will push back against any potential for net-widening.
Arnold Ventures
What sort of impact did SR have on racial disparities in the pretrial system? Did the research make you think any differently about how policymakers can address systemic racism within the criminal justice system?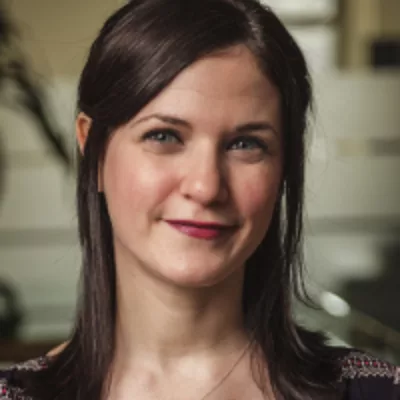 Melanie Skemer
Unfortunately, resources did not allow us to analyze the data in ways that would speak directly to SR's effects on racial disparities. What we can say based on our work is that there did not appear to be any differences by race in who was screened for or enrolled in SR. Additionally, the effects of the program were consistent across different racial/​ethnic groups, meaning the program worked equally well for everyone. That said, it's important to name that, reflective of the overall caseload of criminal defendants in NYC, the people enrolled in the program were overwhelmingly Black and Brown men. This, of course, is the result of deep historical and systemic racial discrimination throughout our criminal justice system. Which leads into one thing the research highlighted for me — that it's not sufficient to address disparities at any one point in the system because inequity arises and compounds throughout the process. So even if you implement an intervention at one point that is equally effective for defendants of all races, huge disparities remain.
Arnold Ventures
After your study was completed, New York State passed a major bail reform law that took effect in January 2020. Have you been able to evaluate the effect of that law?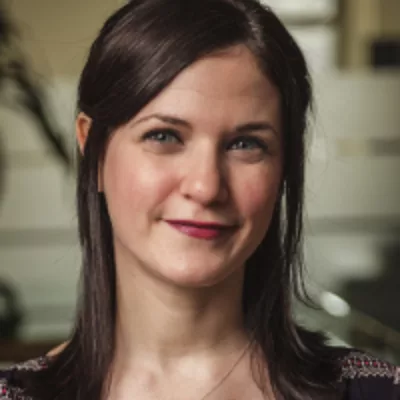 Melanie Skemer
Our evaluation fully predates the implementation of bail reform, and we haven't done any analysis on what has happened since. But our feeling is that our research does offer helpful lessons for what the effects of the reform might be, as well as the effects of similar bail reform laws being considered around the country. The key lesson of our report is that New York City was able to release many more defendants without any negative effects. Fears about data-driven bail reform leading to rising crime simply aren't based on facts.
Arnold Ventures
What are some of the other lessons that cities can take away from your report?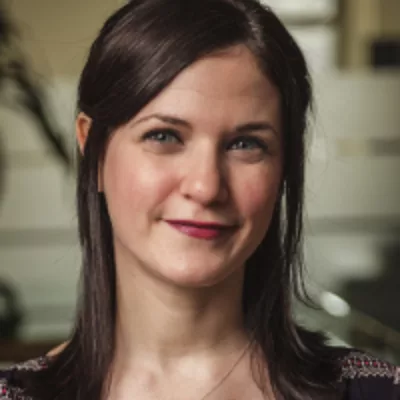 Melanie Skemer
It's extremely important to target the correct subset of the defendant population for SR. Cities have to analyze which defendants can really benefit from SR, and which ones SR could harm. Another lesson is about the importance of getting input from a variety of stakeholders — the mayor, judges, court administrators, public defenders, the DA's office. By trying to bring everyone along, that creates the buy-in necessary to make the program successful.
Arnold Ventures
Given the controversy around bail reform, why is an empirical study like the one you conducted so important?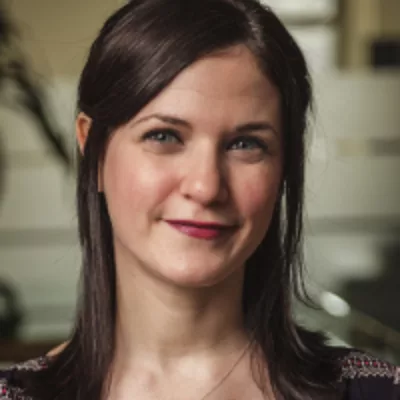 Melanie Skemer
Bail reform has become a very politicized issue. You hear people making a lot of claims based on anecdotal evidence and not based on data. Our study was rigorous, it was data-based, and it calls into question a lot of assumptions about bail reform.