Anne Seaman became familiar with the hunt for a treatment program during her son's 12-year battle with substance use disorder (SUD). They tried many options — from a no-cost nonprofit program to a six-week $30,000 rehabilitation program.
In one distressing instance, Seaman looked for a long-term treatment program for her son. Several recommended facilities in North Carolina, where she lived, were out of beds. Someone mentioned a South Carolina location as a possibility but didn't have personal experience with it. The online description seemed great, but upon further investigation and a search through online images, she saw that it looked like an abandoned motel next to the highway that had been converted into a treatment program. She turned to her husband and said, ​"We can't do this."
"Having had to search for treatment programs, I know it's like the Wild West out there. Buyer beware," she said. ​"Families are often doing this in a crisis, which is never a good time to make a decision."

Families are often doing this in a crisis, which is never a good time to make a decision.
Seaman's experience is a common story among those searching for addiction services. Families and patients often face difficulties in finding accurate information about the services and treatments that a facility actually provides, including information about whether the services are high-quality and evidence-based. Only 1 in 10 Americans with opioid use disorder receives specialty treatment that is evidence-based, according to the Surgeon's General Report on Alcohol, Drugs, and Health, and less than half of the treatment facilities in the country offer FDA-approved medications for opioid use disorder (OUD), which are considered the gold standard for OUD treatment. Some programs simply provide group counseling rather than individual treatment plans, which are standard practice for the management of chronic diseases like SUD.
1 in 10
Americans with opioid use disorder who receive specialty treatment that is evidence-based.
In response, Shatterproof, a national nonprofit that seeks to expand effective, research-based treatment services, launched this week a first-of-its-kind addiction treatment quality improvement system. Funded in part by a $1.3 million grant from Arnold Ventures, the ATLAS project uses health care rating best practices to provide insights into treatment programs. Available to the public for free, the system allows treatment-seekers to look at how local treatment providers are performing against quality of care measures, and whether they are offering evidence-based services.
The program will begin as a pilot in six states — Delaware, Louisiana, Massachusetts, New York, North Carolina and West Virginia. Seaman said it's a service that she wishes had been available before her son died from an overdose in 2017. Since then, she's advocated for evidence-based treatment and joined the advisory board for the ATLAS project rollout in North Carolina.
"This is a game-changer," she said. ​"It's a one-stop shop for the public to find the best programs based on medical information."
Pilot Program
During the past year, Shatterproof has worked with the National Quality Forum, RTI International, providers, insurers, and policymakers in six states to develop a robust set of quality metrics that use insurance claims, provider surveys and consumer experience data. Shatterproof has been responsive to feedback and has incorporated changes based on providers' thoughts and concerns.
"During my tenure, I've seen a lot of programs, including very good ones and very bad ones, and I've been frequently contacted by family members who want me to recommend a program," said Anne Constantino, CEO and President of Horizon Health Services in western New York. Constantino joined the advisory board for the state's pilot program. The collaborative effort opened up a dialogue about the nuances of the ​"metrics that matter."
"People have been sold expensive out-of-state programs that don't have good stabilization treatment or an aftercare plan," she said. ​"For many families, it means starting over again."
The pilot database of 1,200 treatment programs includes facility profiles, quality of care measures and a side-by-side comparison feature for people to sort options based on the type of treatment they need, as well as their risk and severity of addiction. During the pilot phase, Shatterproof is working with key ATLAS users and stakeholders, such as providers, patient advocates, and payers, to understand whether ATLAS captures accurate, comprehensive data and has potential to scale nationwide. If so, the program will add several new states in 2021. The pilot is also investigating whether the data is useful and helps people to find the right program for themselves or their loved ones.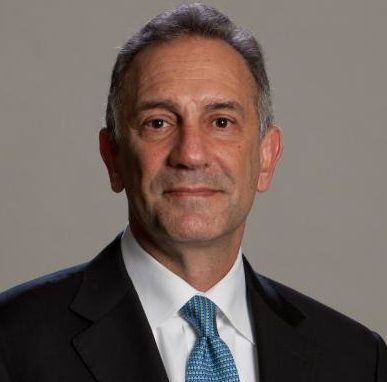 "As a father who experienced his son struggling with addiction for many years, it could have made the difference of him living if we had a resource that clearly indicated which treatment programs were following evidence-based practices," said Shatterproof Founder and CEO Gary Mendell.
"We frantically looked for treatment that was based on science, just as you would for any other chronic disease," he said. ​"It was hard to find information about the right type of care that was most appropriate for him at that point in time and then locate the treatment program with that type of care."
Future-Focused Vision
In addition, treatment providers are trying to increase access to care for those who need it. Several states have launched initiatives in recent years to boost system-wide improvements in treatment services, as well as accompanying needs such as housing, employment, and education. In Delaware, for instance, the Division of Substance Abuse and Mental Health is tracking quality and clinical measures for addiction treatment across the state, which is then shared with providers to help them improve services.
"The partnership with ATLAS has helped to enhance these efforts by providing a common set of measures for providers to benchmark themselves against, not just in Delaware but across the United States," said Kristen Rego, a Senior Health Systems Advisor for Delaware. Rego has coordinated roundtable meetings with providers for the pilot program.
"ATLAS also provides transparent data on the use of evidence-based medical practices and the quality of care based on patient experiences at treatment facilities across the state," she said.
Most importantly, the resource puts the decision-making power into families' hands, Seaman said, and isn't tied to any particular conglomerate, insurance company or drug company.
"Parents and family members will have the ability to ferret out the better programs," she said. ​"It'll get wide use, and we've been encouraging people in my area to use it as a tool."
Video
Shatterproof: Stronger Than Addiction
Substance use disorder is a treatable disease. Learn more.