The Institute of Higher Education Policy (IHEP) recently convened a group of higher education policy makers, educators, and experts to create ​"Opening the Promise:" Five Principles of Equitable Policymaking. The actionable framework sets forth principles meant to positively affect policymaking at every step, from design and amendment to determining focus and taking action for policymaking bodies as a whole.
The title of the framework, ​"Opening the Promise," is a reference to the words President Biden spoke when he signed the Executive Order on Racial Equity a year ago. A significant element in racial equity is equity in higher education, which has shown to be a pathway to greater economic success and stability for Americans who are able to access it and graduate.
Director of Higher Education Kelly McManus sat down to discuss the framework with two of its creators, Mamie Voight, president and CEO of IHEP, and Stella Flores, IHEP board member and associate professor of higher education and director of research and strategy for the Education Research Center at The University of Texas.
The following conversation has been edited for length and clarity.
Kelly McManus
Can you describe the five principles and how they can be used to advance meaningful reform and increase ROI for both students and taxpayers in higher education?
Stella Flores
Broadly, we have five interrelated principles: framing; investment of resources; participation; data; and language.
We first begin with the framing of a policy issue. By ​"framing" we mean the choices, concepts, perspective, and historical contexts — visible or invisible, conscious or unconscious — that influence how people see and understand an issue. The framing is really important; when we use framing, we can see how racism and classism, for example, have come into policy. It's a fast-paced world, and sometimes we don't take the time to frame the issue. When we do, it gives us insight into why we are hitting this frame.
Where you put resources in public policy signifies what is considered a priority. The converse is also true. For example, Latinos are one of the largest populations in the nation, but are we putting money where our biggest demographic needs are? Are we supporting our most underserved populations' needs? Who participates in decision-making on the allocation of financial resources, or on any policy discussion?
The people who actively engage in policy making have the ability to shape its outcome, and often we see that in the early stages, there is not much diversity at the table. We need to be thoughtful about bringing representative communities into the conversation.
Data and evidence are at the heart of higher education policy, and language is progressing faster than cultural acceptance. The language we use is about respect, and we continue to learn from groups when they are included at the table; we may be using words that are inappropriate when we don't mean them to be so. A critical part of this convening was to ensure all populations are included, share their perspectives, and have their voices be heard; for example, in some of the work I am doing with the University of Texas, Native American women are sharing with us information that hadn't been part of many policymaking conversations in the past because they weren't present at these tables.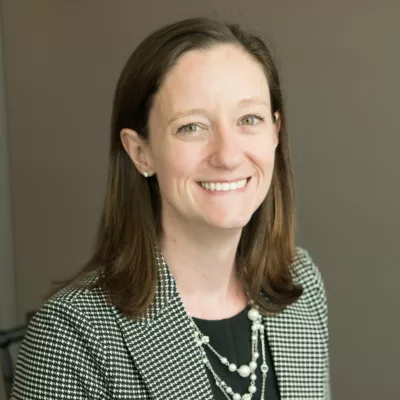 Mamie Voight
These five principles tie directly to return on investment in higher education. We know that while post-secondary degrees have strong economic and non-economic boosts society-wide, we can only realize the transformational potential if higher education policies are equitable. An equitable higher education system would deliver the strongest return on investment for students, and for society as a whole as we build a stronger work force and economy, as well as a more dynamic and vibrant community.
Kelly McManus
Right now, the Department is considering re-writing many of its accountability rules in negotiated rulemaking. How is the Department reflecting these principles and where could they do better?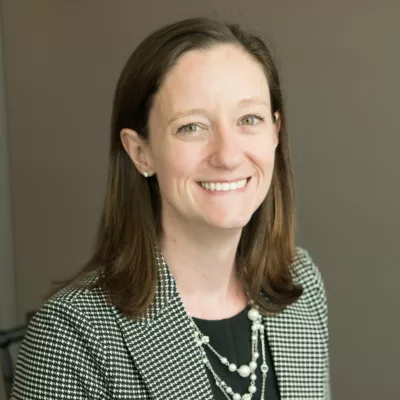 Mamie Voight
One thing that's important to keep in mind is that these principles should apply to every step of every policymaking process. Negotiated rulemaking is one example; the principles on framing, participation, and data are all relevant here. Too often, equity is assumed to be implicit in framing of issues, but if we want to go further, equity needs to be named. We also want to see participation of a diverse array of constituents who have a real voice in shaping the discussion. We were pleased to see, for example, a civil rights advocate added to the negotiated rulemaking table.
Kelly McManus
We see how the metaphorical table needs to be diverse, and in negotiated rulemaking we need the physical table to be actually diverse.
Stella Flores
At every table at the federal government I'm in, I've often been the only Latina. We need to do better.
Kelly McManus
Why is data disaggregation so important, and where have you found meaningful discoveries when doing so?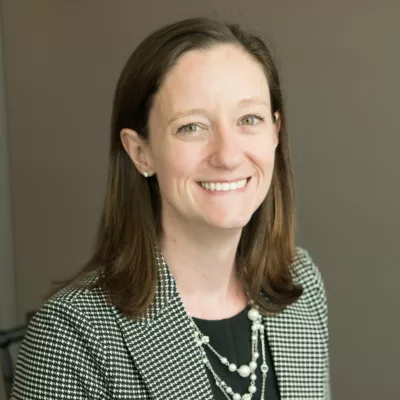 Mamie Voight
We know that when individuals are invisible in data, they remain invisible in policy conversations. Neglecting to disaggregate data perpetuates invisibility in data collections.
One example of this is in data about Asian American Pacific Islander (AAPI) students. At present, the U.S. Department of Education and our institutions of higher education are rendering many groups invisible by aggregating AAPI communities under the umbrella categories of ​"Asian" or ​"Native Hawaiian or Other Pacific Islander" — but another approach is not only possible, it's already in use: by the U.S. Census Bureau, which has 25 distinct, self-identified AAPI groups.
As we outline in our 2020 report ​"Everyone Deserves to be Seen:" Recommendations for Improved Federal Data on Asian Americans and Pacific Islanders, which we authored with the Southeast Asia Resource Action Center (SEARAC), by disaggregating data, policymakers at all levels — federal, state, local, and institutional — can make evidence-based decisions that better support a diverse group of AAPI students whose postsecondary success benefits their families, communities, and our nation as a whole.
Without deeper data disaggregation, we can't see the historical differences for different students. The data, when grouped together, masks those inequities. We're encouraged to see more fine-grained data recently introduced for College Scorecard; while that doesn't replace the need for the College Transparency Act; additional disaggregation is a positive step.
When we think about what's missing in our data, and then figure out how to include it, we get to more equitable outcomes.

Stella Flores

IHEP and Education Research Center at The University of Texas
Kelly McManus
How does the College Transparency Act contribute to better data?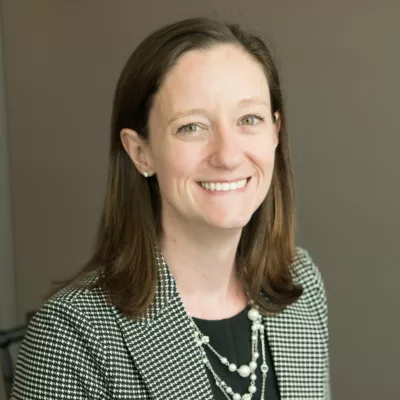 Mamie Voight
That challenge in data variation across states is a tough hurdle, and the College Transparency Act can help solve this. With a secure, national data network, students, policy makers, and schools can see how students of different races, ethnicities, and backgrounds are progressing through college and completing and participating in the work force. This data would inform stronger supports for students and, in turn, boost degree completion while closing gaps in college attainment.
Kelly McManus
There is bipartisan support in Washington, D.C., to fund evidence-based programs that focus on college completion via the College Completion Fund. How should policymakers be thinking about the design of these programs to incorporate the principles?
Stella Flores
Quality data is essential. I spend a lot of time looking at data, and I fully endorse evidence-based policy for responsible research; it is unfortunate to see policy based on comments on bad research. We acknowledge that data is a political environment, and data collection happens in a political environment, like the census. In the U.S. Census, Latinos weren't properly named until the 1970s — and we're making policies based on this data. Data sets are getting better, but they still exclude a lot of important demographics. The demography is evolving faster than our data inclusion. When we think about what's missing in our data, and then figure out how to include it, we get to more equitable outcomes.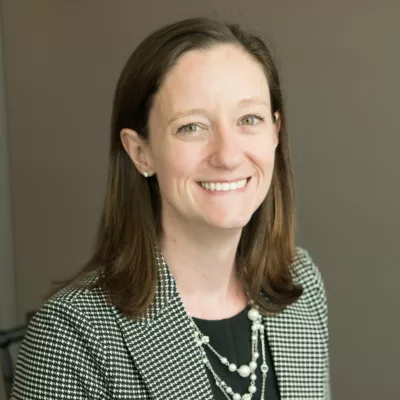 Mamie Voight
I agree. Also, the investment principle is really relevant with regards to the College Completion Fund. We need investment for long-term sustainability to truly address the challenge of completion and equity in completion. The challenge is large, so the investment to fund states and institutions to support retention and completion must be proportional.
Stella Flores
If you want transformative outcomes, invest in community colleges and open access institutions, where students from low-income backgrounds are more likely to go. There, you get the biggest bang for your buck.
Kelly McManus
Congress is well overdue to reauthorize the Higher Education Act. How can the principles help shape HEA reauthorization?
Stella Flores
I'd like to talk about that with regards to research and diversity. I don't know if we're really seeing representation in the research of students from low-income backgrounds; some research tends to focus on low income alone, but that's not the only part of serving underserved students. We need experts from the communities beyond college presidents; why don't we reach out to student themselves to see what they are going through? Policymakers need direct contact with the people who are affected most. It's hard to understand poverty when you have never experienced it. Understanding the conditions of what we are trying to solve and going beyond our comfort zones can change the conversations.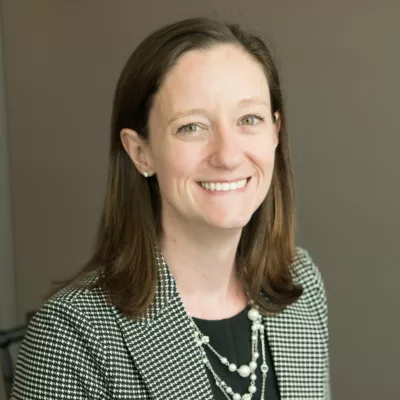 Mamie Voight
It really can. This leads us back to bringing various people to the table, especially students who have experienced poverty or students of color, and thinking about qualitative research alongside quantitative research. The qualitative component is important so that policymakers understand the real experiences of students for whom they are designing these policies. This should be core to the process for reauthorization of the Higher Education Act.
We are in such a key moment in higher education. Even before the pandemic, the promise of higher education was not being fulfilled for underserved populations — too often excluded from and not supported in higher education. The pandemic has brought this divide to the forefront as it deepened the inequities that already exist. This is a good moment to rethink policy, to ground equity in the process to remove barriers to students, and to create a system that provides for all students to reach economic mobility through higher education.