When it comes to policing in the modern era, Harris County Sheriff Ed Gonzalez wants to stay ahead of the curve as reforms shape the criminal justice system.
Gonzalez, who was elected sheriff in 2016, oversees the largest sheriff's office in Texas and the third-largest in the nation. A former Houston police officer and city councilman, Gonzalez said finding creative ways to improve public policy has been a driving force of his career.
In his 18 years as a police officer, he saw how some people went through the criminal justice system like a revolving door. It's those experiences, he said, that helped shape him when he took public office. As a city councilman, he led the creation of the city's recovery center, a facility that diverts low-level alcohol and drug cases from the criminal justice system and, he said, saved taxpayer money. Now as sheriff, he's advocated for reforming the county's bail practices, created a pre-book diversion desk at the county jail, and is training his deputies to better handle situations when someone is in mental distress.
Gonzalez sat down with the National Partnership for Pretrial Justice to discuss policing reforms and their impacts on the pretrial justice system. This interview has been edited for length and clarity.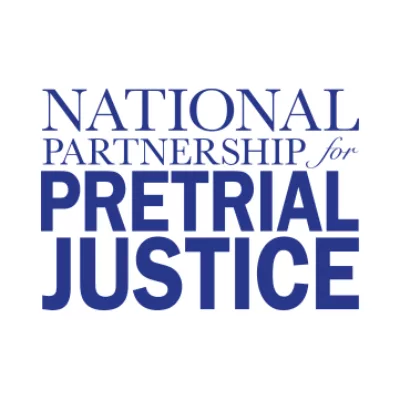 National Partnership for Pretrial Justice
Sheriff, in your view, what's the importance of pretrial reform?
Ed Gonzalez
Here in Texas and in particular here in our country, we've been so used to the traditional system that's been based on cash bail. And different courts, not just here locally but around the nation, have ruled that those systems are basically unconstitutional. And I think right now we are caught between two systems, where one has been what we've known, which is the cash bail system, and the other is that we're trying to move to — which, in my opinion, would be an intentional-based system of corrections where we really take a look at risk, at alternatives to incarceration, where we look at bolstering pretrial services so that they could have the necessary bandwidth and personnel to make sure that we are truly focusing on risk and we can adequately get people on the right track so that they could fulfill their responsibilities with the court.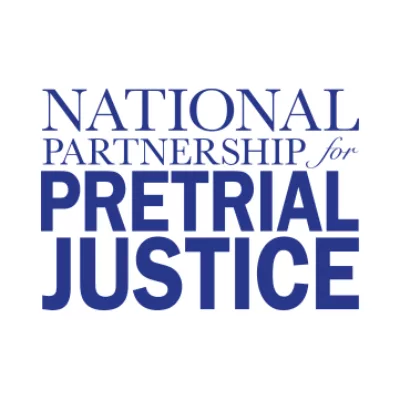 National Partnership for Pretrial Justice
So it's more of moving away from a one-size-fits-all approach to focusing on what a specific individual needs?
Ed Gonzalez
Exactly. Policing in this modern era is on the frontlines of three very important issues. And that's mental illness, addiction, and poverty. And we're not going to incarcerate our way out of those issues. So we need to make sure that we're being smart with policy — when it comes to drug policy, for example — that we are not using mass incarceration as our one and only response. It won't work, in my opinion.
And that we're also being creative with pretrial services and interventions. If somebody truly has a drinking issue and is driving under the influence, then simply incarcerating them or just letting them bond out if they have sufficient money, that isn't the answer. We really have to see how we could put other measures in place to make sure that they fulfill the requirements of accountability and that they do have their day in court, but at the same time we're not simply using jail to incarcerate people, especially on a pretrial basis because the cost of incarceration is very big.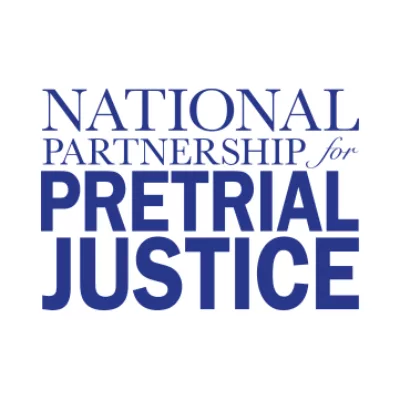 National Partnership for Pretrial Justice
What pretrial reforms have you implemented that you're most proud of?
Ed Gonzalez
We implemented the first-of-its kind, to my knowledge, pre-book diversion desk at our facility. It's staffed 24⁄7. Anyone that is arrested with a lower-level offense — say trespassing, for example — what happens now is that our medical professional that has access to medical records can review and see if, perhaps, this individual has ever been through our mental health system, or maybe incarcerated for a similar-type crime, so that we could connect the dots better.
So we'll divert you to a diversion center called the Ed Emmett Diversion Center named after the [former Harris County] judge. If you're not in the criminal justice system, we let you stabilize for a couple of days — people stay an average of about two days — and then you get released and you didn't spend time in jail. And so we're very excited about that. We've seen a lot of diversions happen that way — treating it more through a public health lens.
In my prior role as a city councilman, I helped launch the Houston Recovery Center. At the time, the city of Houston, their police department, was arresting on average about 15,000 people per year for public intoxication. Now what happens is that we take them to the center, where they could basically just sleep it off when they're intoxicated. And we connect them to a recovery coach there. We were able to save millions of dollars and get police officers back on the street much quicker to be out there fighting real crime. It's been a real success story. It's a really good model of diversion, where, again, we're steering people away from the criminal justice system where in the past these individuals simply would have been incarcerated. And nothing would have happened. They would have just slept it off, but they would have been inside of a jail system and now you have a criminal record.
We've also launched the CORE program where we equip some of our trained deputies with an iPad, so that when they respond to a crisis call, they can now have an iPad where they can connect to a mental health clinician that can help them deal and triage what that person in crisis is going through, so that we could get them connected to the care that they need.
So all those programs, those interventions have been very helpful. It takes time to build up that infrastructure and really make it successful. But I think we're on to something.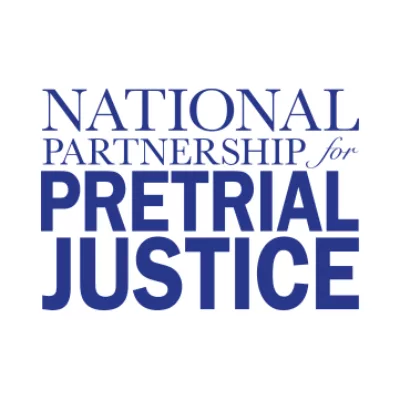 National Partnership for Pretrial Justice
It seems like it takes a collaborative effort to create change.
Ed Gonzalez
Yeah, it really takes that. Some of the cogs in the system don't move as fast as I would like. But I think that it requires, like you said, it's collaboration. No one entity can do it alone.
It is a system and we want to make sure — beyond calling it reform — it's simply just having a more effective system that's fair and just for everybody: victims of crime, for survivors, as well as the accused. I think that it's fundamental to our democracy that if people that who are accused are considered innocent until proven guilty. Once we start chipping away at that and just simply incarcerating people that scare us because they're — let's just say they're being a nuisance in public — I think we're heading in the wrong way. And I think it's not effective. It leads to a lot of disparities.
Over 70 percent of our current jail population, for example, is either African American or Latino. That's very high and disproportionate. That leads to a lot of other social ills where people can't get a job, can't get housing, and things like that. It becomes where law enforcement, like I mentioned at the beginning, is back on the front lines of addressing those issues.
I think that it takes being smart on policy and making sure all parts of the system are working together and get to some individuals that have the best interest of all in mind.
In no way is it about saying let's be lax on crime or let's not be aggressive or hold people accountable. To the contrary. We're trying to create more capacity so law enforcement and others can really focus on serious crime and that we're basically not dealing with individuals simply that have an addiction or mental illness.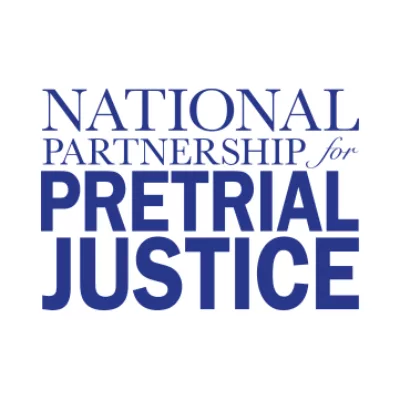 National Partnership for Pretrial Justice
Someone told me the other day we've got to stop arresting people and putting them in jail just because we're mad at them — or, like you said, they're kind of a nuisance — and not really a threat to public safety, and actually focus on the people who actually pose a threat and are looking to cause harm to the community.
Ed Gonzalez
Exactly. I think that we become much more punitive in the way we do things. I think it's just about the lens that we look at things through. Back in the ​'80s, crack was a big epidemic and we cracked down in it through very punitive sentences. And now fast forward to today and — it's the correct approach — we're looking at the opioid crisis more as a public health issue.
I think that we have to be smart about how we look at public policy and be more open to things such as needle exchanges and things like that. I think it's just a matter of developing that political will to do things and to use evidence-based practices. Let's look at pre-crime research. Let's look at jurisdictions such as New Jersey that are a little bit further ahead in terms of reforming their bail practices and things like that. And let's see what works and what doesn't work.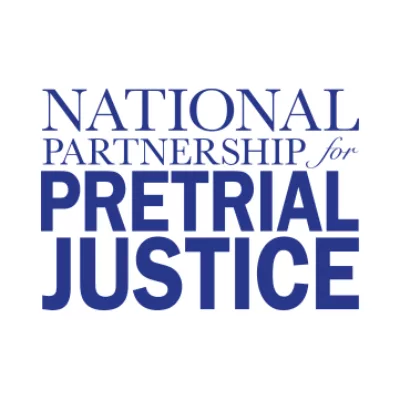 National Partnership for Pretrial Justice
When did you start to see changes, a shift to a more reform-minded approach?
Ed Gonzalez
I was a Houston police officer, just a beat cop. One of the things that really interested me about pursuing public office was I really wanted to do more in helping shape public policy. I was seeing that we were simply incarcerating sometimes the same people over and over because they were the neighborhood drunk that was always known to be walking around and things like that.
So I was looking at all that and said: How can we really do better than this? There's got to be a better way. So once I ran for public office, I joined the Houston City Council, and I became the chair of the Public Safety Committee, I was able to start developing public policy.
I helped fund a program called a Chronic Consumer Stabilization Initiative. What we did is we funded a group in the fire department to address those chronic calls for services that we were always getting — because they would get the individuals that would go in crisis. And then we started adding up the cost of ambulance, transportation, medical personnel, the transport to the hospital, the care at the hospital, just because somebody was without medication. We put together a team — and it's still in place now — so that they can stabilize those situations, you find them a medical home, make sure they're on their medication. We reduced those calls for service by over 70 percent by doing that intervention. And we said, Man, this is much more cost-effective.
It's finding creative solutions to everyday problems.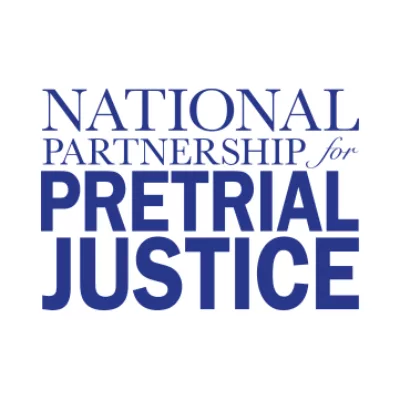 National Partnership for Pretrial Justice
Thank you for your time, Sheriff.