More than two years have passed since New York enacted its new bail laws — reforms that moved the system toward the presumption of release and away from wealth-based detention for many misdemeanor and nonviolent offenses.
These reforms have been a ​"paradigm shift" in the way the state runs its pretrial systems, said Jonathan Heller, the principal probation officer for Dutchess County.
While larger metropolitan areas, such as New York City, had the funding and resources to implement the laws, smaller areas upstate, such as Dutchess County, home of Poughkeepsie, turned to a legacy of collaboration among its partners in the criminal legal system to implement the changes.
"We've been very fortunate that county officials sit on our criminal justice council. So they're very familiar with our work — as are our state representatives," said Mary Ellen Still, director of the county's Office of Probation and Community Corrections. ​"We get tremendous support, both locally and from the state."
We last spoke with the county's Office of Probation and Community Corrections, which oversees its pretrial services division, in March of last year. In our follow-up interview, we spoke with Heller, Still; and Kathy McQuade, probation supervisor for pretrial services, about the COVID-19 pandemic's continued impact on the county's pretrial system, their solution-focused ideas to enact bail reform, and how a focus on data can continue to improve the state's bail laws.
This interview has been edited for length and clarity.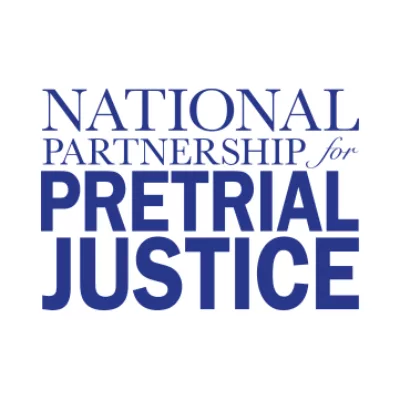 National Partnership for Pretrial Justice
When we spoke last March, there were still a lot of questions surrounding the effects of the new bail laws, largely in part due to disruptions caused by the pandemic. Now that another year has passed, is there a clearer picture of the effects of the reform?
Mary Ellen Still
The last year, as was the case in 2020, we were still very much impacted by COVID. It's still a challenge distinguishing how much of what we're seeing is due to COVID and how much is due to bail reform. I think this year will give us a clearer picture as long as we don't have another COVID wave, which we're certainly hoping isn't the case.
Kathy McQuade
Mary Ellen is right. It's been hard to determine what is COVID related and what is attributed to bail reform. It's been a tough two years. But now we are seeing a bit more of the effects of bail reform. And from August 2021 to this year, I think we'll get an even clearer picture.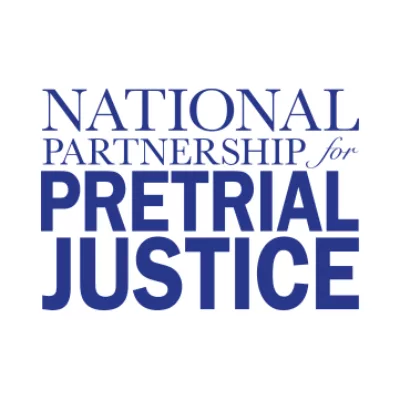 National Partnership for Pretrial Justice
So even through the past year COVID has significantly impacted the local pretrial system?
Kathy McQuade
We didn't go back into the courtroom until August of 2021. We're still masked in our courtrooms here in New York, even though the courts are back in session full time and in person. Even though our schools and most workplaces are unmasked, masking is still required in our courtrooms and, of course, in our county jail.
Mary Ellen Still
Once bail reform went into effect, we did see a significant drop in our jail population. Since then, it has slowly creeped up, but not to the levels we saw before the pandemic or before bail reform took effect.
Kathy McQuade
In January [2020], when the bail laws took place, the jail population really took a nosedive. Our numbers went from almost 300 per day all the way down to 150 – 160. They've increased slightly to between 190 to 200, which is about what we're seeing on average on a weekly basis — I think the highest we've seen is 224.
Jonathan Heller
To give you a sense of the numbers, there were 2,726 total jail admissions in 2018. Total admissions for 2019, the year before bail reform took effect, were 2,310.
And then we hit 2020. With the combined bail reform and the pandemic, total admissions were only 735. And for 2021, it was 899.
I anticipate 2022 being somewhere right around 1,000 overall jail admissions.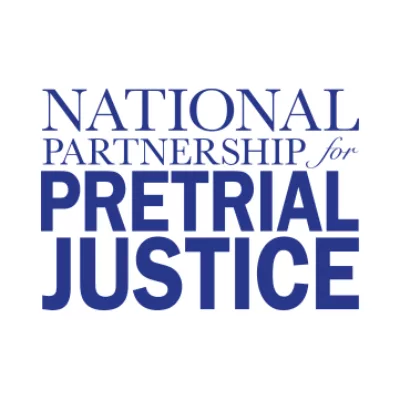 National Partnership for Pretrial Justice
One of the long-standing arguments against any type of bail reform is it will increase crime and recidivism rates. Have you seen either of those increases since the reforms passed?
Kathy McQuade
I don't think so. I think it's been business as usual. Of course, the pandemic put a crimp on the courts, but I haven't seen any increase. And I think our chief of police here in the city of Poughkeepsie would relay the same information.
Mary Ellen Still
One of the things we're looking at — because there has been attention around this, as well — is anyone who is released without bail who may be arrested for another offense prior to disposition of their case. We don't really know those numbers yet.
We also had a situation last year where the jail had to literally close down because of COVID. They had so many corrections officers out, as well as cases among the population in the jail. All of these systems have been impacted. So if we can be COVID free for a year, then we we'll be able to look solely at the effects of bail reform.
Kathy McQuade
There's also a lot of media attention to those cases that raise red flags about reform.. People's thoughts on bail reform are very mixed in our county. As a pretrial agency, we're all for bail reform, but we don't think the focus should be solely based on the specific offense. State legislators really targeted the offenses that should have bail set. As a pretrial agency, we focus on risk assessments and, with certain exceptions, wouldn't even consider the offense. Relying on our assessment instruments, if we could get them out and it was appropriate, we would be trying to get them out. But then you have a misdemeanor criminal contempt where the judge says, ​"Well, I can set bail and it's a serious case, so I'm going to set bail." When in past times we could have gotten them out on electronic monitoring immediately. We feel that bail reform is a good thing, especially for these misdemeanor and non-violent felonies.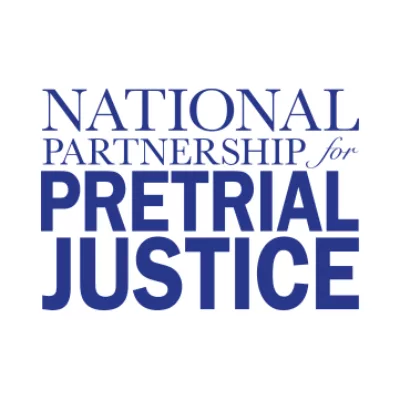 National Partnership for Pretrial Justice
It sounds like the new bail laws haven't created a perfect system, but is it fair to say they're a step in the right direction?
Mary Ellen Still
I think that's a fair statement. I think most people would agree that bail reform was needed and necessary, but it could use some tweaking. There may need to be more action based on the data and findings that are coming in. That's why we really try to be very careful when we look at the data rather than one or two outlier cases. We want to look at the whole picture.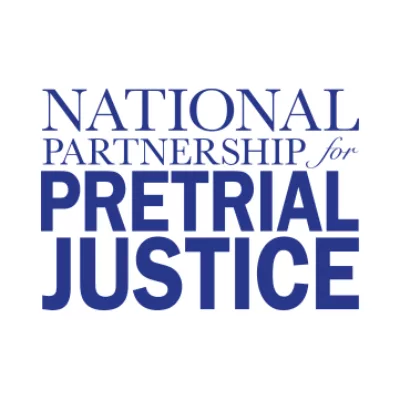 National Partnership for Pretrial Justice
Right. Don't drive policy based on a few outlier cases.
Jonathan Heller
I think the final version of bail reform is not yet complete. There's going to be more action. In my opinion, the initial bail reform was a missed opportunity. We have certain counties that had a very strong pretrial services department. Our state oversight board, the State Office of Probation and Correctional Alternatives, which assists funding for pretrial services, and also the New York Association of Pretrial Service Agencies — neither were consulted when it came to planning bail reform. It was a missed opportunity that could have resulted in strengthening pretrial services statewide and bringing about a more consistent response.
But we're still coming out ahead. I think for us in Dutchess County — and Mary Ellen and Kathy would agree — it's fortunate that we have a robust system in place and we're able to adapt to the new reform requirements.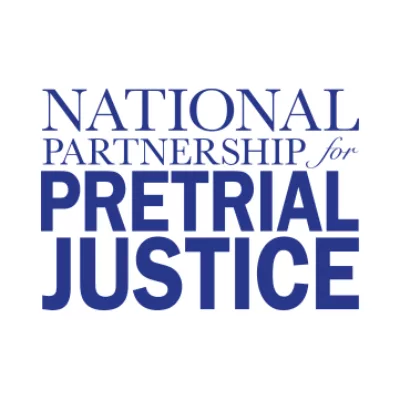 National Partnership for Pretrial Justice
Tell me more about that system and how you all are able to adapt so easily.
Mary Ellen Still
For one, we have a criminal justice council that has all local agencies involved. We also have legislators and our county executive's office on it. We have citizens who sit on the council. And it brings everybody together. We also have a very active committee system that works on specialized topics. For instance: diversion, women's issues, victim's issues, a quality assurance committee.
Kathy McQuade
We're also very fortunate to have a consultant who can help us compile all of our data and interpret it. We work with him on a weekly basis about the jail numbers. He is instrumental in assisting us so that we can look at the data and put our sights in the right direction and showing us where we can be of most use.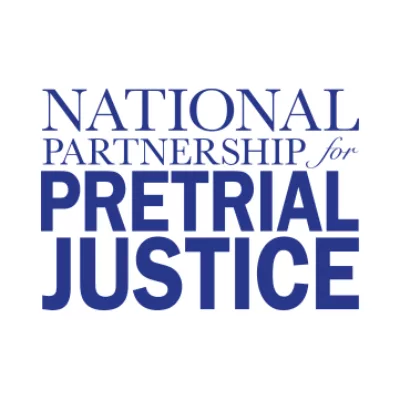 National Partnership for Pretrial Justice
It's been two years since the reforms took effect. What hurdles have you all had to overcome? What are the positives?
Mary Ellen Still
For those people who are in jail or get sentenced, we have really strengthened our reentry and transition program from jail back into the community. And we have mirror programs in the community so people can have a smooth transition. I think the whole system has been adapting to bail reform. I see a lot of solution-focused ideas rather than people looking around and saying, ​"We can't do that." There's a lot of creativity with people saying, ​"Where do we go from here? How do we make this most effective?" And it's not just pretrial services. It's the public defender's office, mental health services, the district attorney's office. Everybody got together for a collective approach.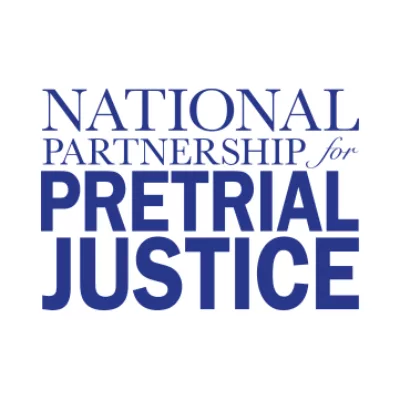 National Partnership for Pretrial Justice
You mentioned having to get creative — in what ways?
Mary Ellen Still
We've been very fortunate that county officials sit on our criminal justice council. So they're very familiar with our work — as are our state representatives. We get tremendous support, both locally and from the state. The state has helped us with our women's center, employment programs, as well as a number of other discrete programs they provide funding for. It's a great demonstration of county, state, and private entities working together.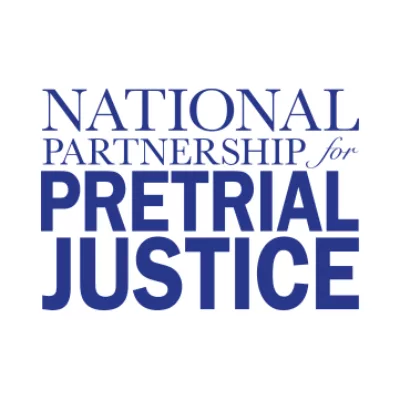 National Partnership for Pretrial Justice
As we move forward into another year — and hopefully one that isn't so influenced by COVID — what is next for you all? What do you hope to see?
Mary Ellen Still
I think this coming year, as we continue gathering data and we have more time behind us since the advent of bail reform, it's going to give us more insight into what is happening, areas we might need to look at, and areas that are working very well.