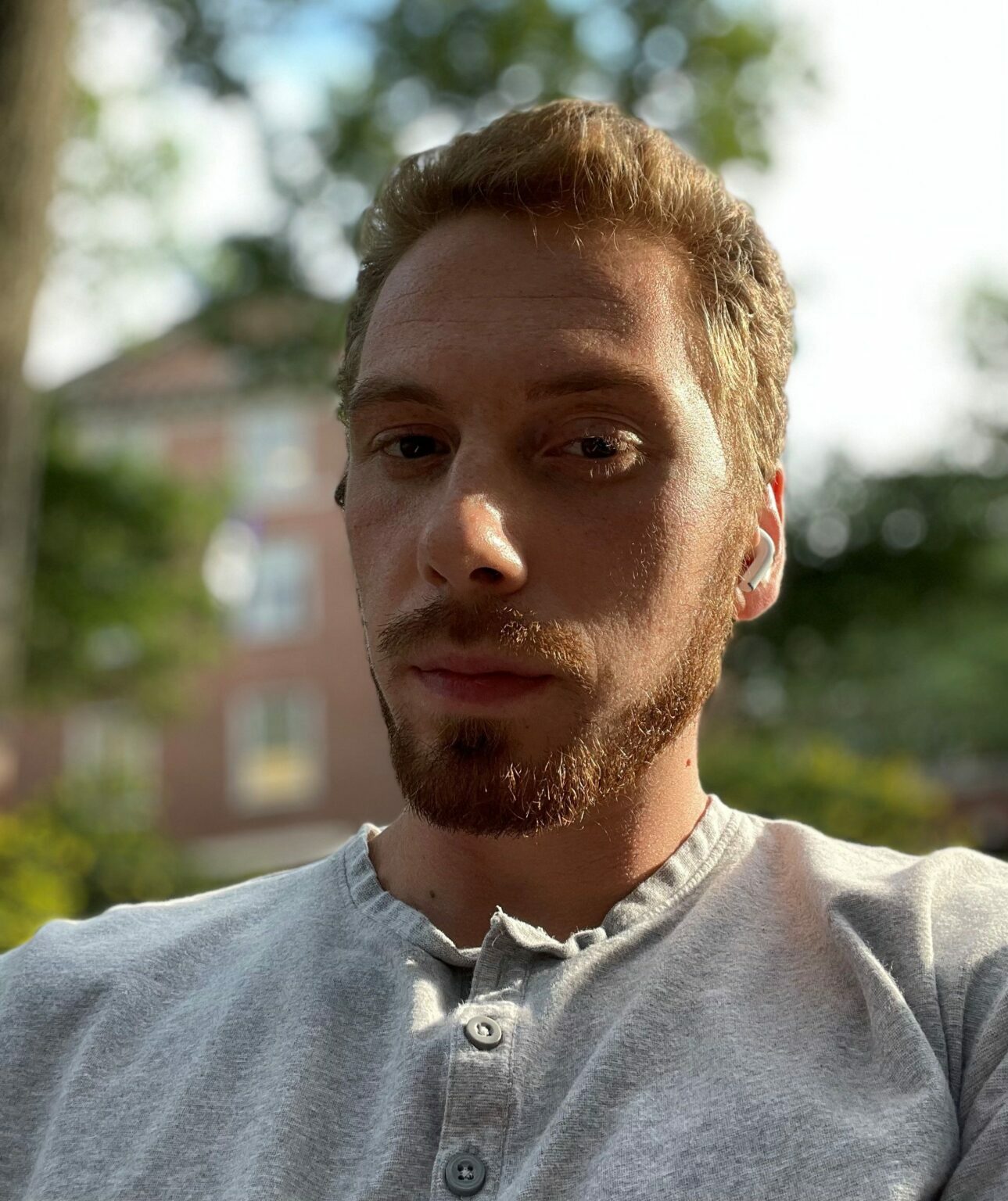 For Jacob Biddle, a peer specialist with the New York City Criminal Justice Agency's (CJA) Queens Supervised Release (QSR) program, no one day is the same. He might spend a morning helping someone ride the subway to court for a pretrial hearing, act as their advocate in court, then accompany another person to obtain a driver's license. The next day, he might refer someone to a substance use treatment center, contact employers about job openings, and meet with his participants to hear about what they need.
"As peers, we get the unique opportunity to work with people on whatever goals they have for themselves," Biddle said. ​"The whole idea is, ​'What is it that you want to accomplish while you're here? How can we best assist you while you're here with us?'"
Filling Gaps
Since CJA introduced its peer specialist program in 2018, it has grown into a vital resource for people on pretrial supervision. The program began under the leadership of Kathy Hollwitz-Pierson, the clinical director of QSR. She has previously worked in mental health clinics, where peer specialists filled in the gaps case managers identified.
"There's something special that peer specialists can do that our case managers don't have the ability to do in terms of engaging and relating to people," Hollwitz-Pierson said. Having seen the positive benefits peers could provide firsthand, she decided to bring the program to the criminal legal system.
Participants enrolled in the supervised release program through court order can choose to accept the services of a peer navigator. If they do, they get the help they may need to succeed and discuss how to achieve their goals with people who have had similar life experiences. Peer specialists have overcome challenges such as mental illness, addiction, domestic violence, and homelessness — experiences they use to support their participants.
Using Lived Experience to Support Others
Biddle's journey started in Virginia, where he struggled with alcohol and other drugs from a young age. After he was released from prison for the second time, he was eager to help people but unsure how. That's when his counselor encouraged him to get certified as a peer support specialist. To Biddle it was a no-brainer. ​"It's so simple. It's just saying, ​'Listen, I've walked this road before. If it's okay with you, maybe I could walk with you for a little while.'"
Biddle, who works with 10 to 18 participants at a time, sees three common struggles: serious mental illness, substance use, and chronic homelessness. He shared a story about one participant who experienced all three, and though he wanted to comply with the conditions of his release, he lacked the tools to do so on his own. At first he couldn't make it to his court dates because he would get lost in the subway system. Once Biddle realized this, he traveled with the man to court and even went on the record to the judge in support of his continued release. ​"Working with him has been career-changing for me because, unfortunately, it's helped me see that a lot of systems aren't necessarily designed to help people."
Frank Barretto, who oversees the peer specialist program, told a story about a man whose case manager was trying to connect him with mental health services. But because of the man's past traumas, meetings with the case manager often ended in angry outbursts. Eventually the case manager referred the man to the peer specialist program, where he met a peer who provided crucial nurturing support. The peer thought the participant would also benefit from talking to Barretto, who had interacted with the criminal legal system and was hospitalized several times for mental illness.
As Barretto shared his experiences, he remembered that the man's ​"voice just changed. He just sounded so despondent at first, and then after speaking to me, he became very animated and was like, ​'Yeah, I'd love to meet with you.'" The pair met in Central Park, where Barretto suggested relevant services and assured him that things would get better.
Once CJA staff returned to in-person work after COVID-19 restrictions were eased, this participant would come to the office to meet with Barretto and his peer specialist. Barretto advocated for him every chance he could, whether recommending him for housing and employment or navigating health insurance or food stamps. ​"I really saw so much of myself in him as far as not being able to cope with certain things, having emotional outbursts, and getting angry. So a lot of the work we did was just helping him to kind of regulate that and channel that into something positive," Barretto said. ​"He found so much benefit in feeling like he wasn't alone and that there were people he could rely on throughout his negative circumstances."
Impacting Behavioral Health Needs
Although the program creates invaluable outcomes, they come at a cost. The QSR program relies on funding dispersed by the Mayor's Office of Criminal Justice in three-year cycles. During the most recent round of the funding process, the program's leaders flagged the importance of the peer specialist program and their intention to keep it growing, according to Barretto.
In addition to monetary support, the program has also drawn endorsements from system stakeholders such as judges and the mayor. ​"I think outside of the agency, in the criminal justice realm as a whole, it was just a matter of educating and informing them on what peer support actually is," Barretto said. Program coordinators are working with research staff to compile quantitative and qualitative data to demonstrate the effectiveness of QSR peer support. In the meantime, Barretto pointed to data from the Substance Abuse and Mental Health Services Administration showing that people with behavioral health issues who participated in peer support programs were more likely to have increased self-esteem, reduced hospital admission rates, decreased substance use and depression, and an increased sense of control that they can create change in their lives.
Hollwitz-Pierson gives a glowing review of the program. ​"It's my favorite," she said. ​"We do really impactful work — not just as an alternative to detention, but to provide the opportunity for really meaningful engagement with people who have overcome the same struggles and challenges."
Seeing People's Humanity
Even as the peer specialist program successfully provides support drawn from life experiences, Biddle says there's still a lot for actors in the criminal legal system and the broader public to learn.
"People who commit crimes are human beings, the same way we are," he said. ​"And I think that for some reason, it's like, ​'Oh, they don't matter because they broke the law.' A lot of people are in the positions they're in because of unaddressed systemic issues."