How is it that Americans paid roughly the same for prescription medications as those in other developed countries just two decades ago, but now pay more for drugs than anywhere else in the world?
Today, the average list price for prescription medication in the U.S. is more than 250% higher than the overall average price of drugs among 32 comparison countries, with this gap continuing to increase. Across the board, America spends more on health care than other high-income countries, but the largest driver of this overspending involves drug purchasing.
The need to reduce escalating drug prices is one of the few areas of bipartisan agreement in the U.S., with 4 in 5 Americans saying the prices of prescription drugs are unreasonable and more than three-quarters of Americans saying that both Democrats and Republicans are not doing enough to lower prescription drug prices.
In a new book, ​"The Price of Health: The Modern Pharmaceutical Enterprise and the Betrayal of a History of Care," Michael Kinch, associate vice chancellor at Washington University in St. Louis, and Lori Weiman, founder and principal of Weiman Strategic Advisers, explore how the life-saving treatments pioneered today are out of reach for many people due to exorbitant drug prices.
Kinch spoke with Arnold Ventures about the changes that have contributed to rising drug prices and how our system has gone so wrong. Our conversation has been edited for space and readability.
Arnold Ventures
How does the rest of the world negotiate drug prices? What countries can we learn from when considering how to reform our current system?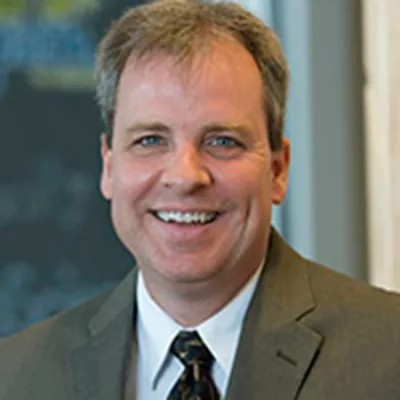 Michael Kinch
The way drugs are priced here is pretty unique to the United States. Many countries publish a drug's price, they regulate the price that a medicine can be paid, and then they require that information be made public. That includes Canada, Germany, the United Kingdom, France — countries that are pretty well developed and have systems very similar to the U.S.
Germany is probably the most interesting example for a lot of reasons. Germany, like the U.S., has a system of private insurers, so we pay for medicine the same way. Germany is also interesting because about 10 or 15 years ago, they realized they were paying more than any other country after the U.S. and Canada. So, they revamped their system, and some of the learnings could be quite useful for us.
They said, for example, if a new drug enters the market where there already is a medicine that treats the same condition, that first year, the manufacturer can charge whatever they want. During that time, the relative safety and efficacy of that molecule is evaluated, not just as it would be for an approval, but rather to ask, ​"What is the benefit of this drug relative to the existing standard?" If it's determined that this drug behaves no better than the standard, then the price of the new medicine can't be higher than the standard. The important part is that this decision is made by a consortium of folks from industry, government, and patient advocacy groups. They all get to weigh in with their views.
A lot of assumptions have been made that Americans love their pills and that we take more medicines in general — specifically more prescription medicines — than folks in other countries. It turns out that's not true. We actually take fewer medicines. A higher percentage of the medicines we take are generic as compared to other countries. Yet we spend two, three, four times more. It's just simply the cost per dose that Americans are being charged more for.
Arnold Ventures
The book highlights a dynamic where pharmaceutical companies are constantly racing to develop new drugs as their patents on current products expire, but the industry is also slashing Research & Development budgets. How can these two things be happening simultaneously?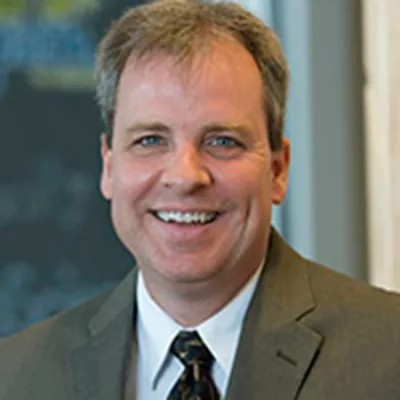 Michael Kinch
We've built up a reserve, if you will, of good products, and we're eventually going to run out of ideas and those products. If you look at what is driving the higher cost of research and development, it comes down to something that's known as Eroom's Law.
Eroom's Law, in a sentence, is the idea that the cost to develop a new medicine has been increasing at an exponential rate since at least the 1950s. Depending upon who you believe, the average price to develop a new drug today is somewhere between $800 million and $4 billion. Even on the low side, that's a big number. The money needed to develop one medicine today could fund the development of 350 medicines in 1950. Companies have looked at that and said: Okay, how do we do this differently?
One has been to try to achieve economies of scale by merging with one another. You end up having costs of scale rather than economies of scale. Another thing that they attempted was to get rid of their internal capabilities and rely upon either contract research organizations or acquiring a product from someone else.
Arnold Ventures
One of the book's central themes involves how the size of pharmaceutical companies and the price of the medicines they create tend to grow in tandem. What's the logic behind this link?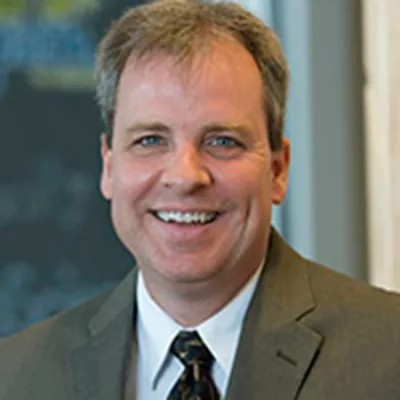 Michael Kinch
The idea here is that there are legacy products and medicines that end up in pharmaceutical companies, who end up spending more money just to maintain them. A lot is being spent by marketing teams where, perhaps, they want to move a particular drug into a new indication to generate more sales, so they'll ask for more studies to be done.
So, you get sort of these out-of-whack priorities. When you start to add all of these up between different products, it turns out that the cost to maintain a product exceeds the revenues that they bring in.
Arnold Ventures
You write in the book that the pharmacy benefit manager (PBM) industry ​"is specifically created to decrease the price of medicine, but instead seems to be the greatest contributor to the problem." How did an industry created to fix the problem of drug pricing actually compound it?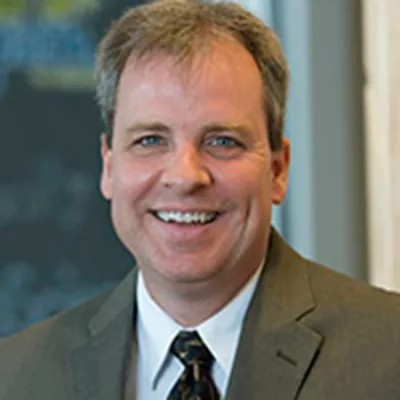 Michael Kinch
PBMs originally got going with the idea that you could get scales of customers built up and be able to negotiate a better price for drugs and pass those savings along to the customer. Unfortunately as time has gone on, two major trends have happened. As these PBMs have become larger and larger and more predominant, they've been setting aside more of the money for themselves. Two, there is an amazing amount of opacity.
At the most basic level, PBMs buy in bulk at a particular price and sell to pharmacies. Or, they require pharmacies that they interact with to sell at a particular price, and they keep the margin that's in-between. But, the contract they have with the pharmaceutical companies, the distributors, and with the end-stage pharmacies are all kept completely confidential. It's impossible to track how much money they're making.
Arnold Ventures
We've all heard stories of medicines that have been around decades costing exorbitant prices. How does our current system allow for something like an antibiotic prescription to cost four figures?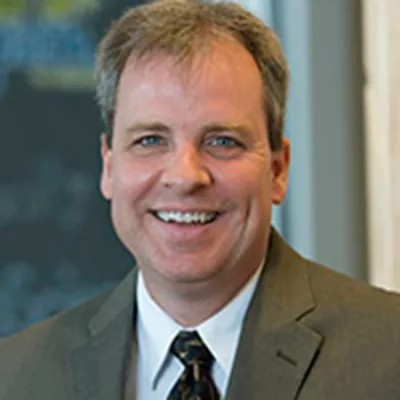 Michael Kinch
A good example is insulin, which has been around since the 1920s and since the 1980s in the recombinant human form. Yet, we are hearing constantly about diabetics who can't afford their insulin. It comes down to a combination of intellectual property — if you can find a better way to deliver the insulin, you can charge more for it. There are also a very, very low number of competitors selling insulin. Without much competition, the price will go up.
I think we all assume that there's some magical formula that factors in the cost of (pharmaceutical) ingredients, and the cost of manufacturing, and payroll, and a healthy profit margin, and so forth, and that you'll come up with some number. But, in reality, they just figure, ​"Okay our competitors are charging $85,000, so let's charge $93,000 and see if anyone will buy it."
Here's where the sunlight-is-the-best-disinfectant idea kicks in.
Arnold Ventures
What are the lessons learned and emerging opportunities from the pandemic?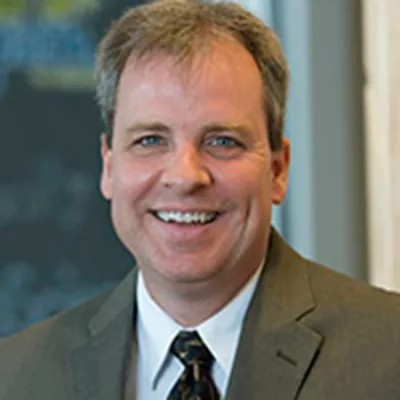 Michael Kinch
When regulators work with the companies, and both sides are transparent on what they know and don't know, the outcomes can be monumental. I hope that spirit of goodwill and cooperation will continue. I think there's an opportunity for a rethinking of the FDA.
Also, the pharma industry's approval numbers have gone up. They were below tobacco's numbers when I started the book. They can build on their improved reputation by doing some goodwill things, addressing things like antibiotics, and a number of other activities that I believe would adopt a more long-term outlook and reset the current view focused on short-term profit maximization.
We need to get creative and think about where we are spending the limited resources that we have to develop your medicines whether that makes sense from a more global standpoint. I'm not in favor of big government, but that's unavoidably a big government question. Where we need to at least have a strategy. Right now everything is ad hoc and ultimately unsustainable.
Arnold Ventures
What do you think we need to do differently when we address drug development and pricing so that we're better able to produce new treatments that are accessible to those who need them?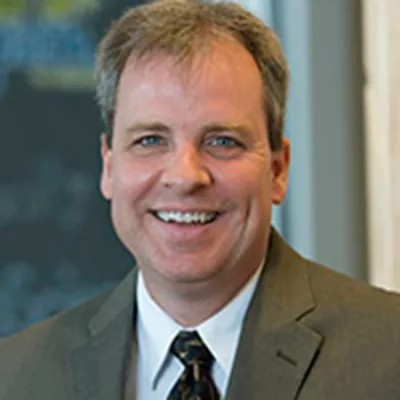 Michael Kinch
Well, I think we need to think more strategically at every level. We need to frankly ask questions such as: Is the way the pharmaceutical industry conducts research and development sustainable? And, if the answer is no, two things: How are we going to rebuild it? What are we going to do in the meantime?
We've seen with COVID that when FDA interacts efficiently with pharma, the outcomes can be amazing. I think there are some learnings we can take away from that. We need to ask, ​"What does the regulation look like, how do pharma companies do this, and how do we keep and ensure that new products are going to be developed that we need?"