Q
&

A

SERIES

: Designing a Fairer

PRETRIAL

System
Most people think you have to commit a crime to go to jail. But on any given day in America around half a million people are in local jails awaiting trial for offenses of which they are presumed innocent, simply because they can't afford bail. These pretrial detainees, disproportionately people of color, can spend weeks or even months in jail waiting for their day in court, costing taxpayers an estimated $14 billion annually. Many lose their jobs. Even if they're innocent, some poor defendants make plea deals because it's the only way for a speedy release. Meanwhile, wealthy and middle-class defendants with the resources to bail themselves out walk free.
To design a more fair, just, and effective system, the Center for Effective Public Policy, RTI International, and Stanford University recently launched an initiative called Advancing Pretrial Policy and Research. Through a competitive process, five counties across the nation were selected as Research-Action Sites. Over the next five years, these counties will receive training and participate in research aimed at improving their pretrial justice policies. The approach to reform will be comprehensive: Jurisdictions will consider implementing a variety of reforms to reduce wealth- and race-based discrimination and ensuring pretrial incarceration is used only when absolutely necessary to protect public safety.
We spoke with judges across the country who are participating in the program in a series of Q&As. Read them all below.




MONTGOMERY

COUNTY

,

ALABAMA



THURSTON

COUNTY

,

WASHINGTON

STATE


PiERCE

COUNTY

,

WASHINGTON

STATE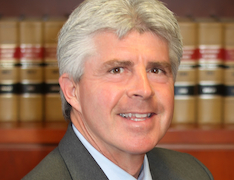 FULTON

COUNTY

,

GEORGIA
CATAWBA

COUNTY

,

NORTH

CAROLINA